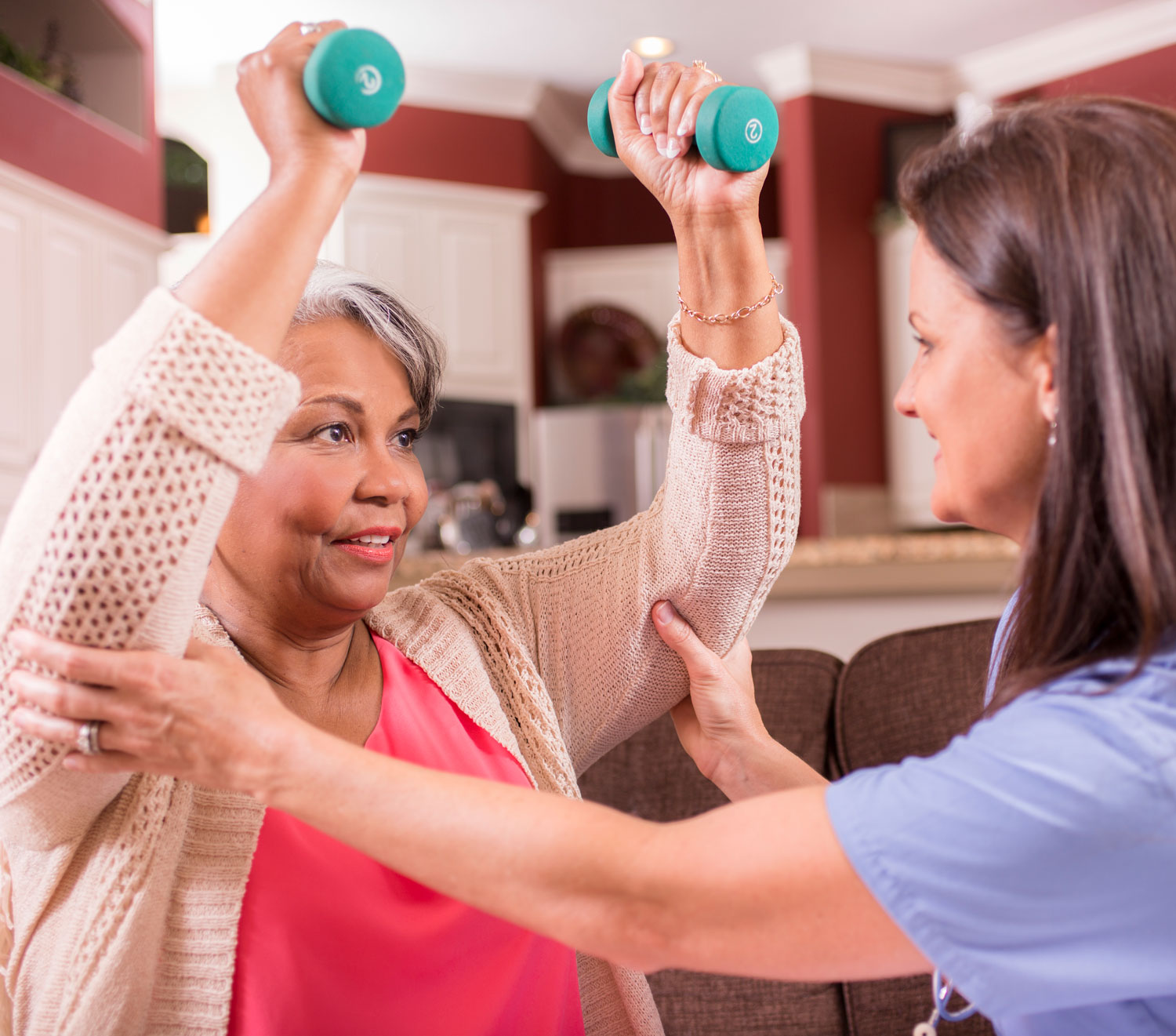 Senior Rehab near Portland, Oregon
Rehabilitation services
Personalized therapy makes all the difference when you're looking to recover post-surgery, or after illness or injury – it simply gets you better, quicker. Mary's Woods offer rehabilitation services at our Marie Rose Health Center in Lake Oswego, Oregon, that prepare you to get back to the lifestyle you love.
Nothing's better than being at home, but when getting there requires a stay in rehab, you'll find our spacious, private, and semiprivate living areas and gracious hospitality to be the next best thing. Physical, occupational and speech therapies are available to help you regain strength, balance, dexterity and independence that will enable you to return home. Services are provided by specially trained therapists under the direction of Infinity Rehab.
Frequently Asked Questions
We provide a full range of services, including physical, occupational and speech therapies, delivered by specially trained therapists under the direction of Infinity Rehab.
Both restore an individual's strength and mobility. However, occupational therapies help a person adapt to their social and physical environment with exercises for personal care, memory and cognitive function, and normal joint movement.
Speech therapies treat communication or swallowing difficulties that may emerge with aging. Our therapists will design an individualized plan to help with your or your loved one's specific degree of speech ability, offer alternative communication strategies, and when appropriate, provide diet recommendations.