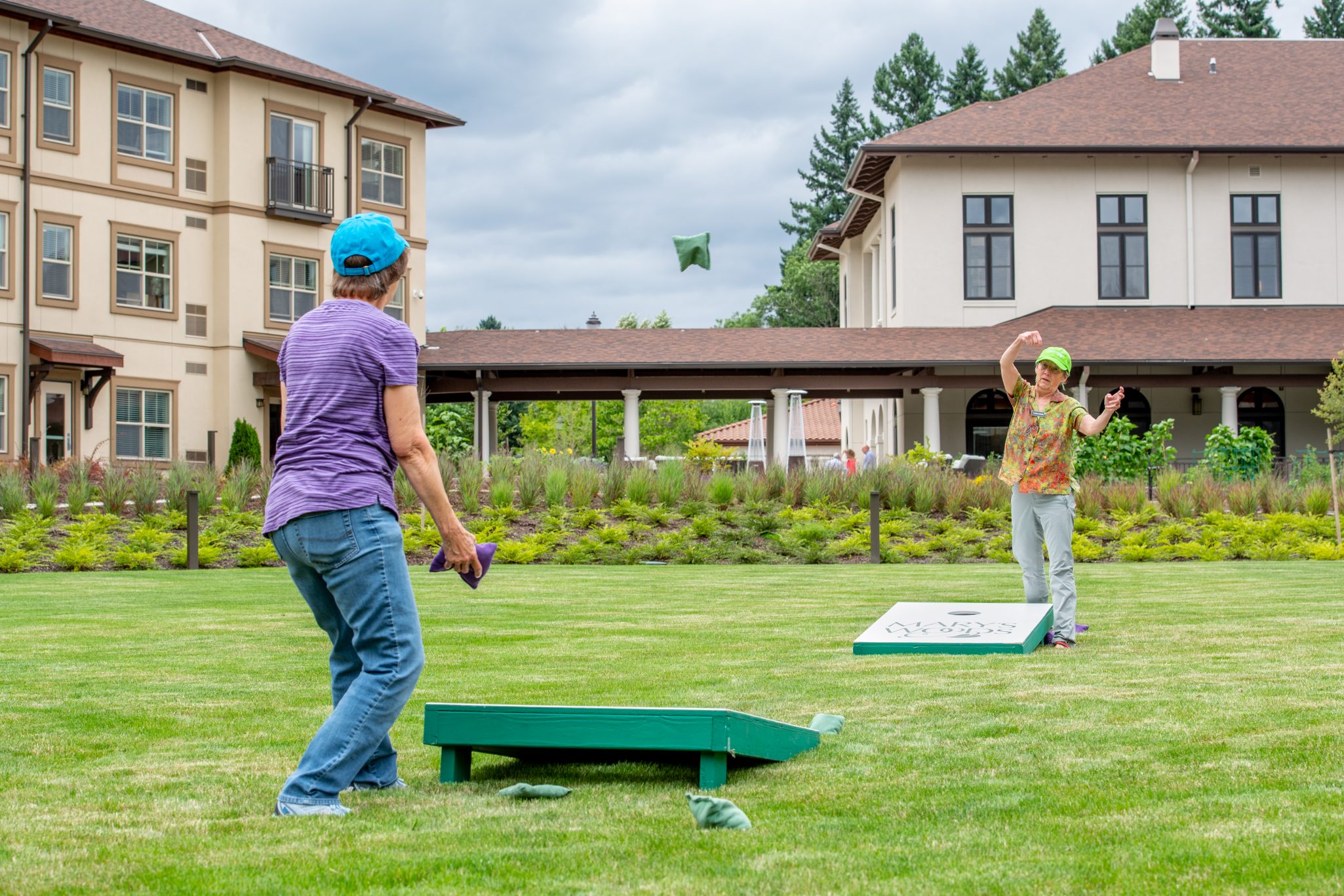 The Community Life team supports residents in their journey of living. Their varied responsibilities include: the coordination and creation of community events, life-long learning and enrichment opportunities, providing assistance for resident driven programming and navigation of Mary's Woods support services.
The team develops programming based on Mary's Woods own 10 Dimensions of Celebrating Life, adapted from the internationally recognized 7 Dimensions of Wellness.
The Journey of Living
Opportunities for engagement
RESIDENT FACILITATED CLUBS
Wine & Beer Clubs
Writers in the Woods
German & French Groups
Mahjong, Scrabble, & other board games
Musical Groups including Hand Chimes, Ukulele, & Recorders
Book Clubs
Bridge, Poker & other card game groups
Welcoming Committee
ANNUAL COMMUNITY EVENTS
Resident Summer Party
Christmas Gala
Music in the Woods concert series
Memory March Parade
Holiday Bazaar
Veterans Day Service
MLK Celebration
Red Cross Blood Drive
COMMUNITY LIFE HOSTED ACTIVITIES
Weekly tours to local attractions & events
Lifelong learning educational opportunities
Regular speaker series on various topics including science & music history
Ceramics & other visual arts classes
Performing arts classes including theater & choir
Musical performances
Intergenerational programming
Diversity celebrations and educational programming
COMMUNITY VOLUNTEER OPPORTUNITIES FOR RESIDENTS
Timberline convenience store
Monthly newsletter review & distribution
Treasure Trove & Underground Store resale shops
Bridging Hands massage

Interested in teaching a class, speaking or performing at Mary's Woods?
We are always looking for interesting opportunities for our residents. Contact our Community Life team with your idea. We look forward to hearing from you!