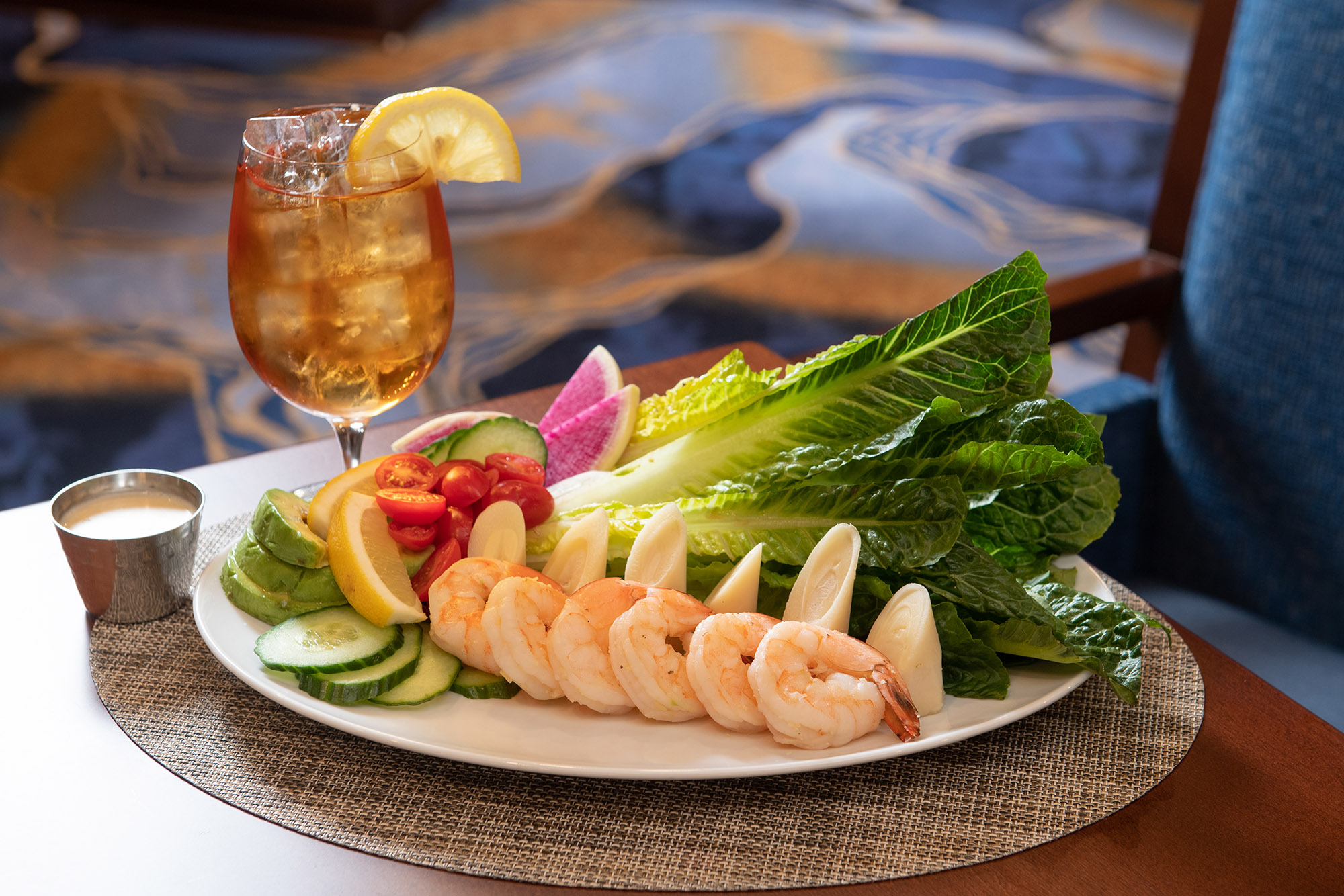 We Create, You Celebrate!
Exceeding your expectations, creating an event that's beyond perfect, leaving you with a feeling of "wow―that event was magnificent!" This is our goal when you host a party at Mary's Woods.
In addition to fabulous food, including a menu tailored to your wishes, expect creativity with set-up and a splendid décor to greet your guests. With years of professional hospitality experience, you only need to sit back and relax while our catering team brings your event to life.
At Mary's Woods, no event is too big or too small. Plus, it's easy to host a party! You simply define your special occasion and then our catering team promises to make it an experience to remember.
More on catering at Mary's Woods
T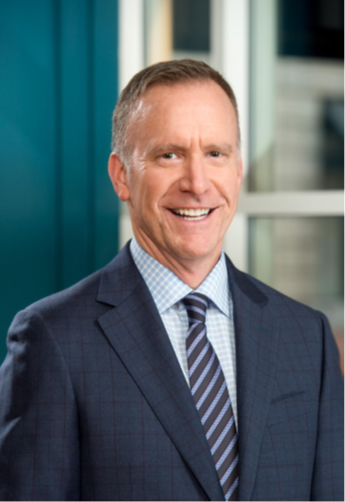 odd Outhouse,
Senior Events and Catering Manager
Todd manages events and catering operations at Mary's Woods. His vibrant catering menu incorporates only the freshest ingredients paired with impeccable service. If you want to host a successful event, whether it's a birthday party or a family reunion, Todd's catering team will take good care of you.
So What Makes the Perfect Party?
First of all, you should enjoy your special event like an invited guest. This is your celebration, too. Now imagine your guests buzzing about the party you've just thrown in the Mt. Hood Private Dining Room, the cozy venue, the sparkling tableware and cutlery, and the 5-star menu choices. This is Mary's Woods.
Among Todd's favorite settings, he loves bringing together small groups of friends for intimate dinners. For him, the perfect party includes wonderful food paired with spectacular wine and great company. Throw in a little witty repartee and the night might last forever! There is no better compliment than at the end of a catered dinner having guests say they "can't wait" for the next party or to host one of their own.
Food Should Bring Back Memories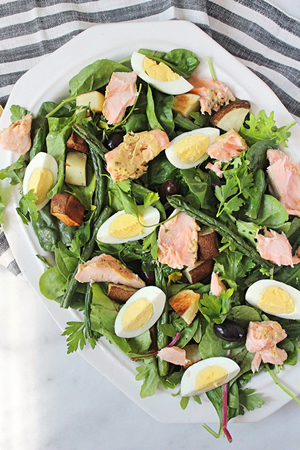 At Mary's Woods, the taste, the texture, the presentation of every dish is always remembered with delight. Explore our dining rooms―you'll discover what we mean. But with so many choices on the menu, from seafood, to vegetarian, to traditional meats, what does Todd recommend?
Ask, and Todd will tell you the Salmon Nicoise salad is "to die for." It's a classic French salad turned elegant dinner, with mustard-glazed salmon in place of tuna, roasted vegetables and jammy eggs served over a jumble of salad greens tossed with a red-wine vinaigrette. It's so fresh and healthy every bite takes you back to the French Riviera.
If you're craving comfort food, and want a more casual lunch or dinner for your guests, you can't miss with the Filet Mignon with Truffle Mac n' Cheese. This specialty dish takes mac n' cheese to a new level of decadence and could very well be the best-kept secret in Lake Oswego. We think so!
When it comes to dessert, Todd will likely recommend the Butterscotch Pudding ― his favorite at Mary's Woods, not only for its rich and creamy taste, but also because his mom made this specialty for him as a child.
Put simply: Food should bring back memories. And Todd, his catering team, and the cooks in our kitchens, want to help build lasting memories for you.
Bon appetite!
About Todd
Todd brings nearly 20 years of hospitality experience, having previously worked in catering operations for The Ritz-Carlton Half Moon Bay, Four Seasons San Francisco, St. Regis San Francisco, and Rosewood Sand Hill.
More recently, Todd worked at the Hilton Portland Downtown and the Duniway where he was Director of Catering, successfully bridging non-profit event engagements with custom catering needs. This included developing creative menus that enriched the food and beverage experience.
Todd is an avid foodie and wine enthusiast who enjoys the Portland culinary scene and Willamette Valley wineries. He enjoys cooking at home with his husband Jeff and their two mini-labradoodles Pearl and Rubie. His favorite restaurant is The Hairy Lobster and favorite winery is Domaine Drouhin. In his spare time Todd enjoys working out at Orangetheory Fitness in West Linn.
A native of Iowa, and graduate from Graceland College, Todd moved to Portland in 2014 from the Bay Area. He is a board member for the Willamette Valley Development Officers, a member-based organization open to anyone engaged in professional fundraising activities.
Like They Say, "Location, Location, Location"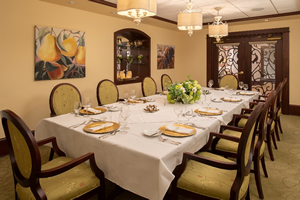 Hosting an event at Mary's Woods is trouble free. Best of all, our campus offers a variety of amazing locations to suite your mood.
For small dinners/meetings, consider the private dining rooms – either the Mt. Hood Private Dining Room or the Columbia Room. These quaint spaces offer intimacy, perfect for family and friends, at the same time allow for lively conversation and good old-fashion fun.
For larger gatherings, like a wedding, a family reunion, or a birthday bash, the Nathman Center is spectacular. With high ceilings and modern furnishings, the Nathan offers elegance with plenty of room to mingle or dance, as well as outside seating on a sunny day. Want to hire a live band? This is absolutely your venue.
In the summer, our Village Green and Veronica Plaza, surrounded by gardens and shaded veranda-style seating, is a stellar location for a reception if you want to enjoy the Oregon sunshine. We know, because this is where we hold our annual summer party. Don't forget your camera.
Mary's Woods also caters to apartment homes and villas. We believe in convenience. We'll come to you, because no event is too big or too small!
In addition to our published menu items our culinary and catering teams are specialists in creating custom menus. Let your imagination be your guide knowing that we understand special requests, budget wants and dietary requirements. Our goal is to deliver a memorable experience through culinary skill.