THE LIFESTYLE YOU DESERVE!
Friendship Place Assisted living
One of the many benefits of living in a Life Plan Community is having the option to maintain independence by accessing a higher level of service that offers continued support to enhance enjoyment in life. Friendship Place honors the dignity of the individual and the sense of community that exemplifies Mary's Woods. Inspired by a spirit of service, we focus on the importance of trusting relationships and the role of the individual in directing their day to day life. Friendship Place is an excellent choice if you could use a little extra help with daily activities in order to continue enjoying an active lifestyle. Our staff look forward to meeting you and providing heartfelt service.
MODERN FLOORPLANS
Studio and one-bedroom apartment homes, each with a bathroom and small kitchen, are available in Friendship Place Assisted Living. Views range from small gardens to the featured Healing Garden where activities take place from time to time.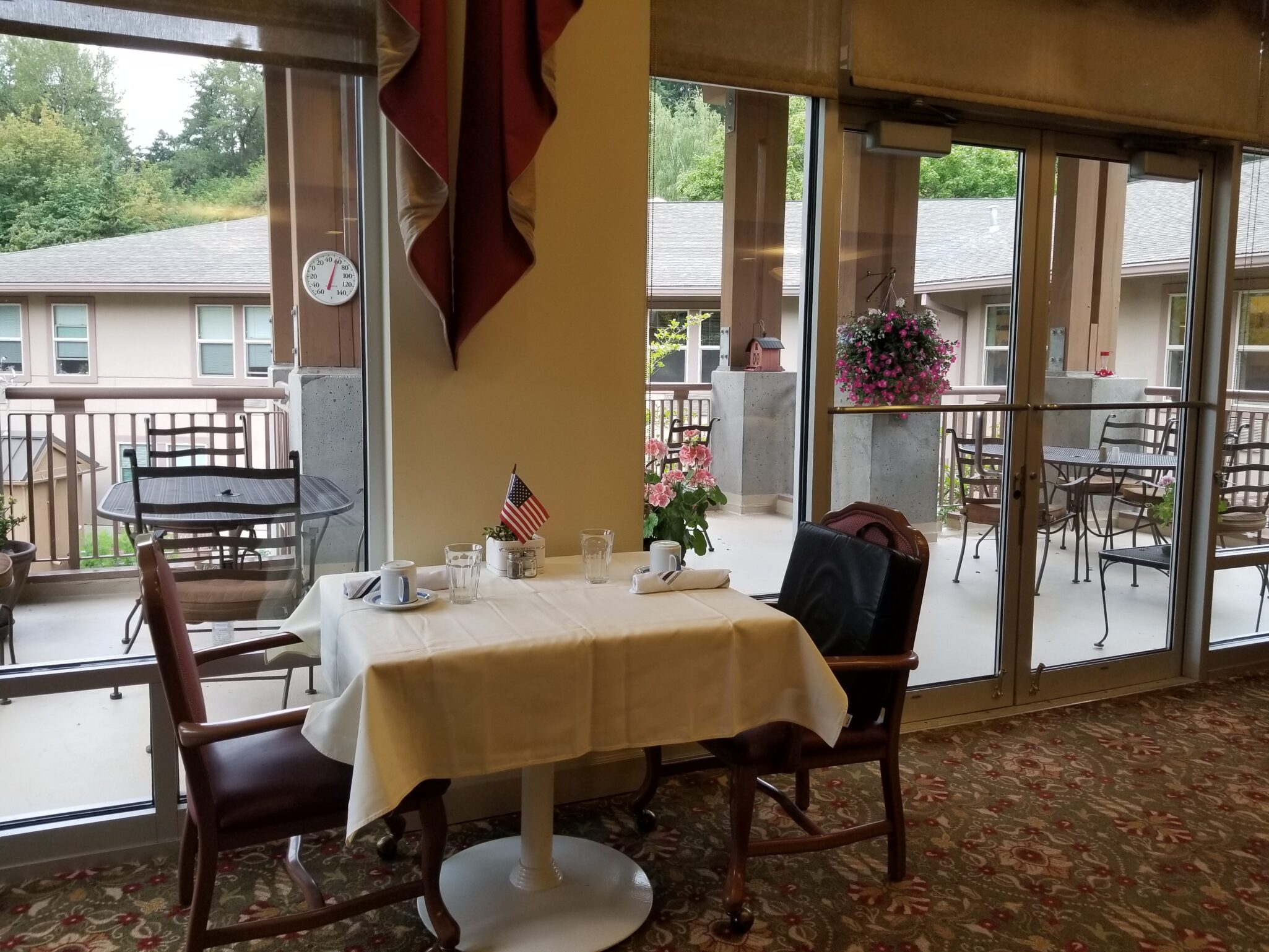 With meals served three times a day, The Friendship Place Dining Room offers contemporary dining with a touch of traditional home cooking. Table service is provided by our courteous and friendly wait staff. Linen table cloths, silverware and a charming atmosphere add to the gracious dining experience. A wonderful deck overlooks the Healing Garden. If you are feeling a little under-the-weather or don't want to miss your favorite television show, your meal of choice can be delivered and enjoyed in the privacy of your own apartment home.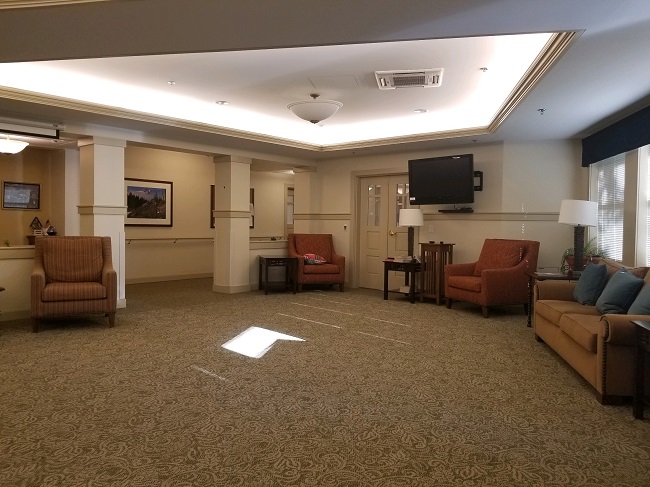 The Friendship Place Living Room is a vibrant gathering space for activities and musical events. Residents enjoy playing games hosted by our staff, including crossword puzzles and trivia night. In addition, intimate concerts, music classes and movies build strong community while improving a residents overall health.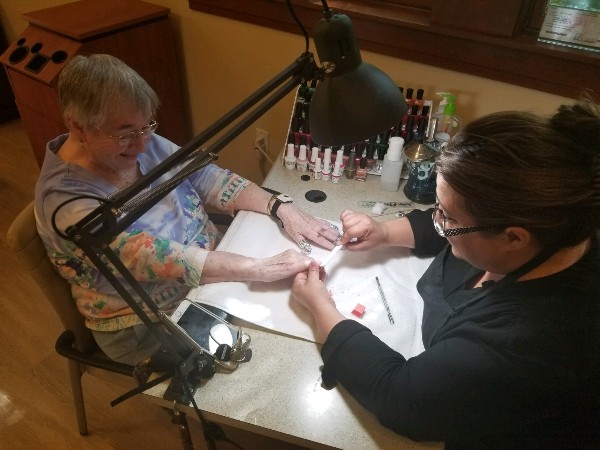 Choose to relax and be pampered in the PS Salon & Spa. The salon caters to the hair care needs of residents, as well as nail care including manicures and pedicures. The salon is operated by stylist trained in senior care services and uses premium products, including Paul Mitchell Systems.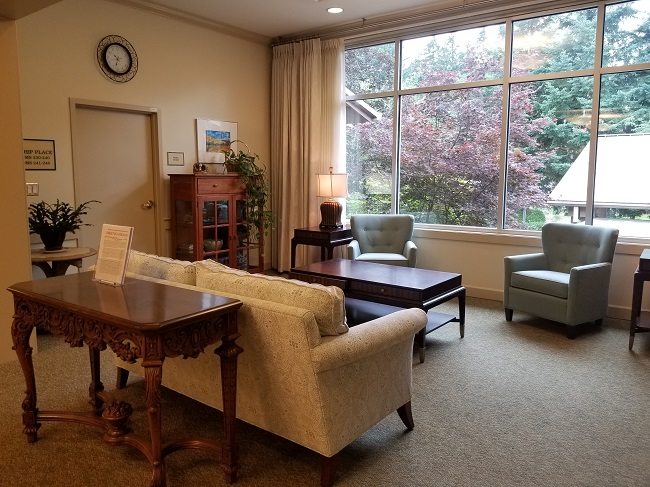 Above and beyond the warmth and comfort of Marie Rose, residents enjoy several Community Spaces designed for socializing with family and friends. These safe environments are brightly lit and located in areas that are easily monitored by staff members.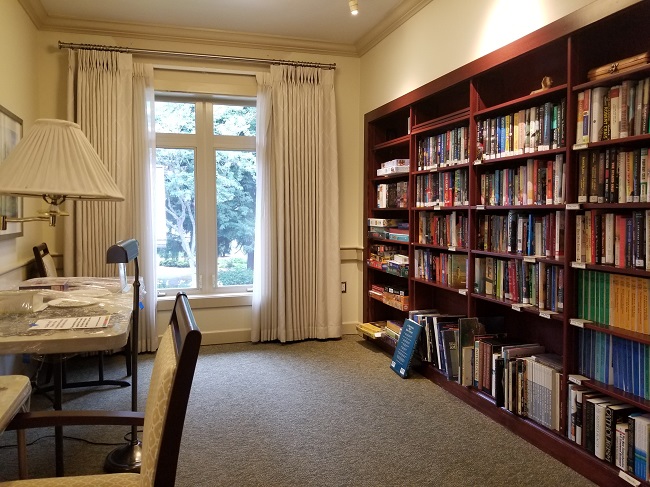 The Library & Puzzle Room houses a wide range of fiction and non-fiction books. Residents often gather here to socialize and work on one of several puzzles.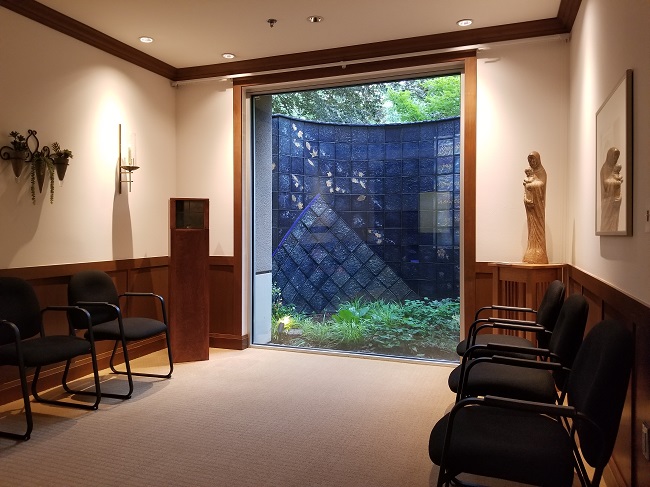 The Marie Rose Chapel is named after the foundress of the Sisters of the Holy Names of Jesus and Mary, also known as "Mother Rose." This small, meditative, chapel is filled with original art from artist Sr. Mary Noreen, SNJM, holds the blessed sacrament and has one solid wall of windows which focus the eye outward toward another art installment containing words from sacred scripture. This chapel is a house of prayer and is open to all who seek rest for their soul.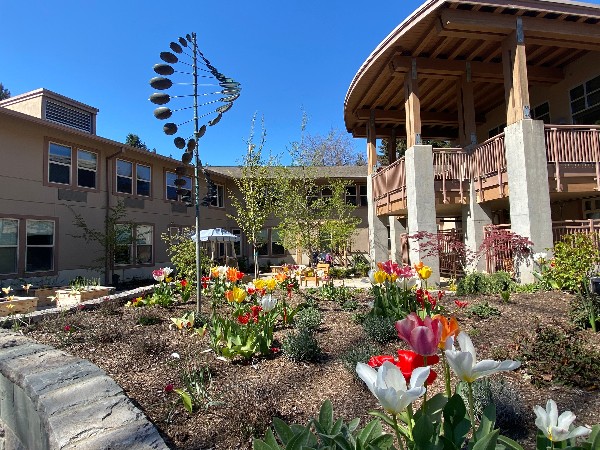 The Healing Garden improves accessibility, provides group activity space, private conversation areas, shade, and irrigation to the courtyard surrounded by the Caritas, Villa Maria, and Friendship Place homes. The garden's purpose is to enrich the physical, social, emotional, and spiritual well-being of Mary's Woods residents, family members, care givers and staff. The garden incorporates all five senses and encourages engagement with nature.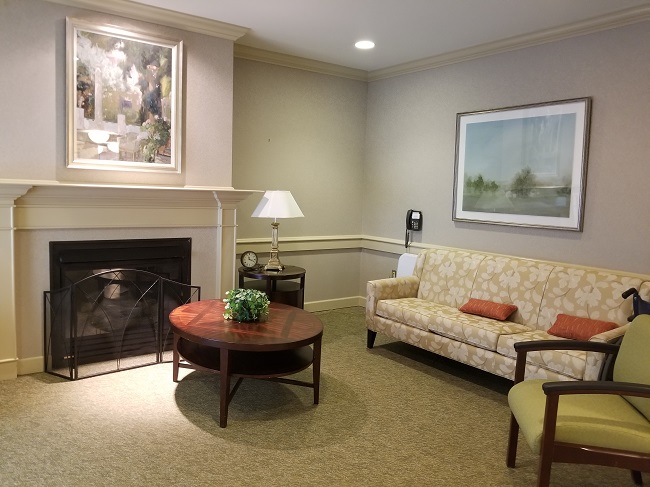 The quaint Fireside Room is located next to the Friendship Place Dining Room and makes for a cozy spot to enjoy a cup of coffee with a friend. It's also a vibrant location to read or knit, and visit with our resident fish.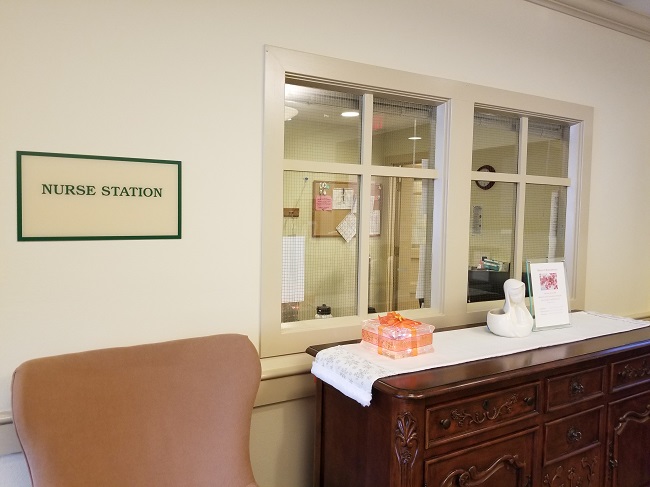 The care in Friendship Place Assisted Living is tailored according to individual resident needs. Staff follows a care plan that is driven by the individual and promotes independence and personal autonomy. Friendship Place is a community where residents can continue to enjoy life to the fullest with a range of services delivered by highly qualified and dedicated staff. Some of the services offered are assistance with medication management, dressing, bed making, basic housekeeping, assisting with meals and many more.
Friendship Place Assisted Living is a community with a spirit of friendly outreach and support for one another. Our community is designed to assist residents in preserving their active lifestyles by lending a helping hand ─ when needed ─ with activities of daily living. In addition to all that Mary's Woods has to offer, Friendship Place residents enjoy the following services:
Services Activities:
Assistance with tasks of daily living
Medication management
Licensed nurse on-site 24/7
Trained and experienced staff
Flexible dining plan with personalized dietary options
Housekeeping and laundry service
Utilities and Wi-Fi
Individualized fitness and wellness programs
Full schedule of cultural, social, and recreational activities
Chapel services and spiritual care
Emergency call system
Individualized service plans to ensure resident wishes are honored
Beauty Salon
A sampling of our activities:
Exercise classes
Daily communion offered
Off-campus programs
Big screen movies
Reflection groups
Art classes
Pet therapy
Social festivities
Musical events