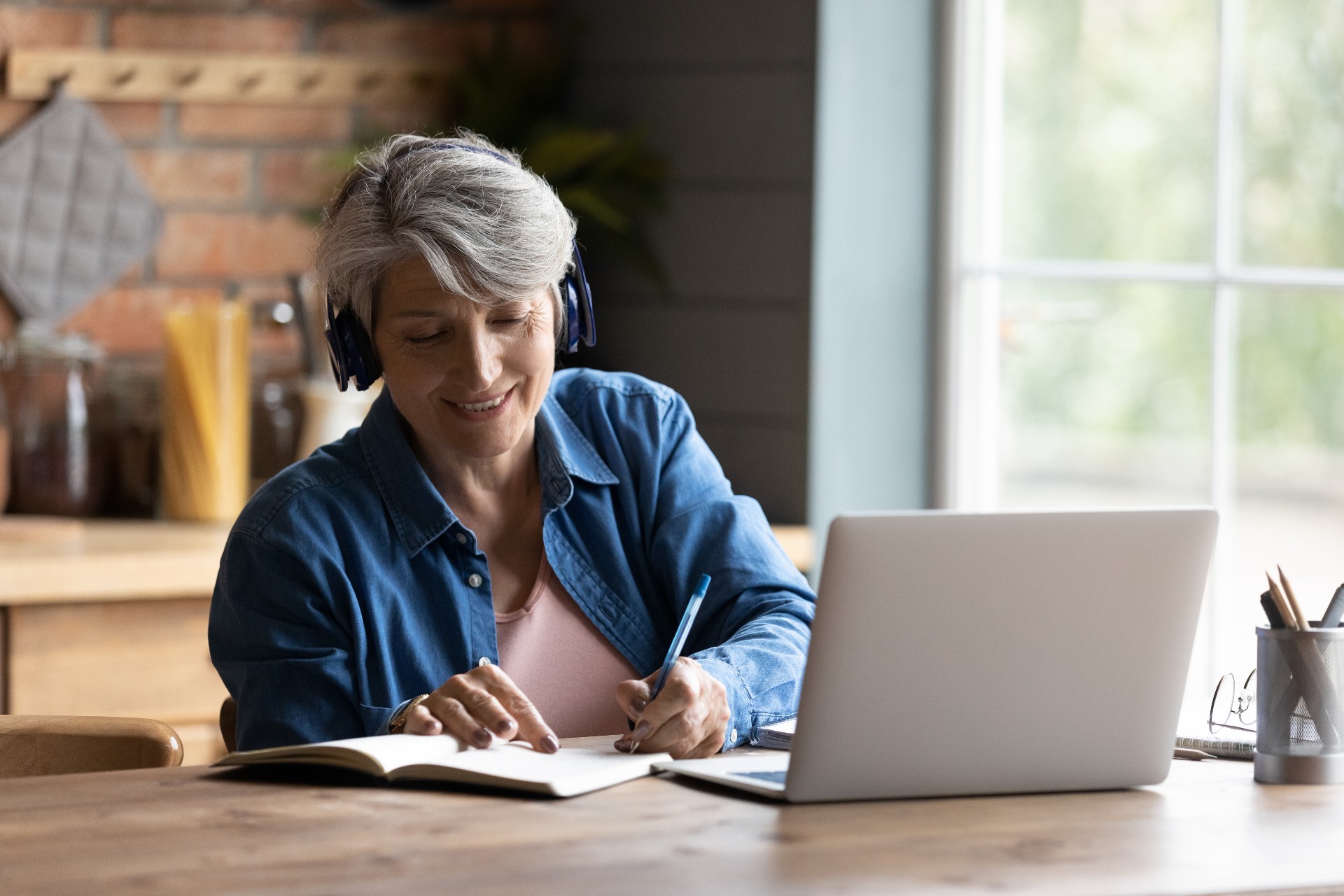 Top 8 Retirement Trends to Watch for This Year
Retirement communities are becoming more popular than ever before, and it's no wonder, with all the improvements that have been made in recent years. Decades of research and experience have led to some truly amazing innovations in senior living communities, and the more seniors learn about the quality of life these communities offer, the more popular they're becoming. 
 Here are the top 8 senior living trends for 2022:
1. Architectural and Design Innovation
 Large windows, open floor plans, smart home technology and large closets are all changes that have been made in the design and layout of the best senior living communities.
 Years of experience has proven that the environment in which we live has a tremendous impact on our health, happiness and overall quality of life. We all simply feel better each day when we live in a space that is attractive, spacious, inviting, and designed for function and convenience. 
2. Quality Dining Options
 One of the clearest senior living trends is a change in the dining experiences of residents of retirement communities. Three basic meals in a cafeteria-style eating space are being replaced with high-quality, chef-prepared meals, along with a wider variation of dining atmosphere and cuisine choices, from bistros to cafés, casual to fine dining. 
 Professional nutritionists often work with talented chefs to create meal options that are nutritionally optimized for the health of older adults, and always delicious and satisfying. It's common nowadays to have a coffee shop and bakery right on the community campus for a morning specialty drink, or an afternoon snack and coffee with friends.
3. Focus on Overall Wellness
 On-site healthcare clinics and care professionals are common, with specialists ready to help at any time with general health exams or more urgent care needs. It's not uncommon to have medical specialists visit retirement communities, so residents can have appointments with professionals such as dentists, ophthalmologists, audiologists, podiatrists and others without having to travel. Mary's Woods is one such community that offers a full continuum of care on-site.
 Senior living trends in recent years also include the promotion of an overall healthy lifestyle. Fitness centers, spas, yoga classes and walking paths are becoming more common. Some retirement communities even offer lessons in mindfulness and meditation, as well as education about self-care with a focus on emotional wellness, interpersonal connection and meaningful activities.
4. Lifelong Learning
 Your retirement years are meant to be fun and fulfilling. You have time to pursue the interests and hobbies you may have only wished you had time for during your busy working years. Senior living trends these days include opportunities to attend classes, learn a new language, try your hand at various artistic endeavors, and many other ways to challenge yourself intellectually.
 Some senior living communities even offer formal classes, where you can focus deeply on a subject that interests you, from history, current events, sciences, or just about any other intellectual endeavor you can think of. This focus on continuing education has been shown to greatly improve quality of life for older adults, and even delay the onset of physical health issues and cognitive decline.
5. Activities with a Purpose
 Nothing's better for a person's sense of self-esteem and confidence than having a purpose in life. Senior living trends these days often include opportunities for volunteering, including community activism, helping at community centers like libraries and food pantries, or working with children. 
 Some people find purpose in spending time with animals. And some can't imagine having to live without a beloved furry friend. Many senior living communities have long been pet-friendly, but senior living trends are leaning even further into the pet-friendly arena. Some communities now offer on-site off-leash dog parks, dog-friendly walking trails, and opportunities for pets to socialize with one another.
6. Special-Interest Groups
 Enjoying your senior years is what retired life is all about. Senior living trends include opportunities to participate in social activities you enjoy. Resident choruses and bands. Sewing, knitting, painting and book clubs. Guest performers and speakers. Gardening and fitness groups. Friendly competitive games. Group outings to theaters, museums and parks.  All these are becoming more and more common.
 Challenging yourself cognitively while feeling the energy of pursuing an activity you enjoy is extremely healthy for your body, mind and spirit. Staying active is so important, and doing things you love is a great way to spend your time. Plus, you get to experience the sense of community and fellowship of spending time with others who share your interests.
7. Advances in Technology
 Laptop computers, tablets and other smart devices have become common in retirement communities, and older adults are more tech-savvy than any previous generation has ever been. These smart devices can be used to make your day easier to plan, more convenient to schedule, and better able to keep track of all your favorite opportunities. Dining menus can be accessed digitally and reminders can be set so you never miss a class or event. It's even more common for seniors to use wearable technology like smart watches that can track health information and vital signs, plus be used to easily call for assistance if needed.
8. Renewable Energy and Green Technology
 One of the most significant senior living trends to come about in recent decades is green technology and energy-efficient power usage. Some of the more forward-thinking communities have even installed solar panels to offset energy costs and become more active in creating clean, renewable energy.
 Global climate change is an issue that we all must face, and today's seniors can be more active than ever when it comes to creating a clean environment and leaving a legacy of a healthy planet for future generations.
Solar Power at Mary's Woods
 With help from the PGE Renewable Development Fund, Mary's Woods was able to install and use solar panels for the creation of renewable energy. With these panels installed on the roof of our O'Neill Building, we're creating 84 kilowatts of zero pollution electricity to our community and the surrounding area.
 We believe we're stewards of the world we live in, and we have an obligation to make it a better place each and every day. It's exciting to be a part of such a forward-thinking movement, and our senior living residents love the fact that we're taking real action that positively affects our environment, now and into the future.
 To learn more about how Mary's Woods is using solar energy, and all the ways we're keeping up with senior living trends, contact us.