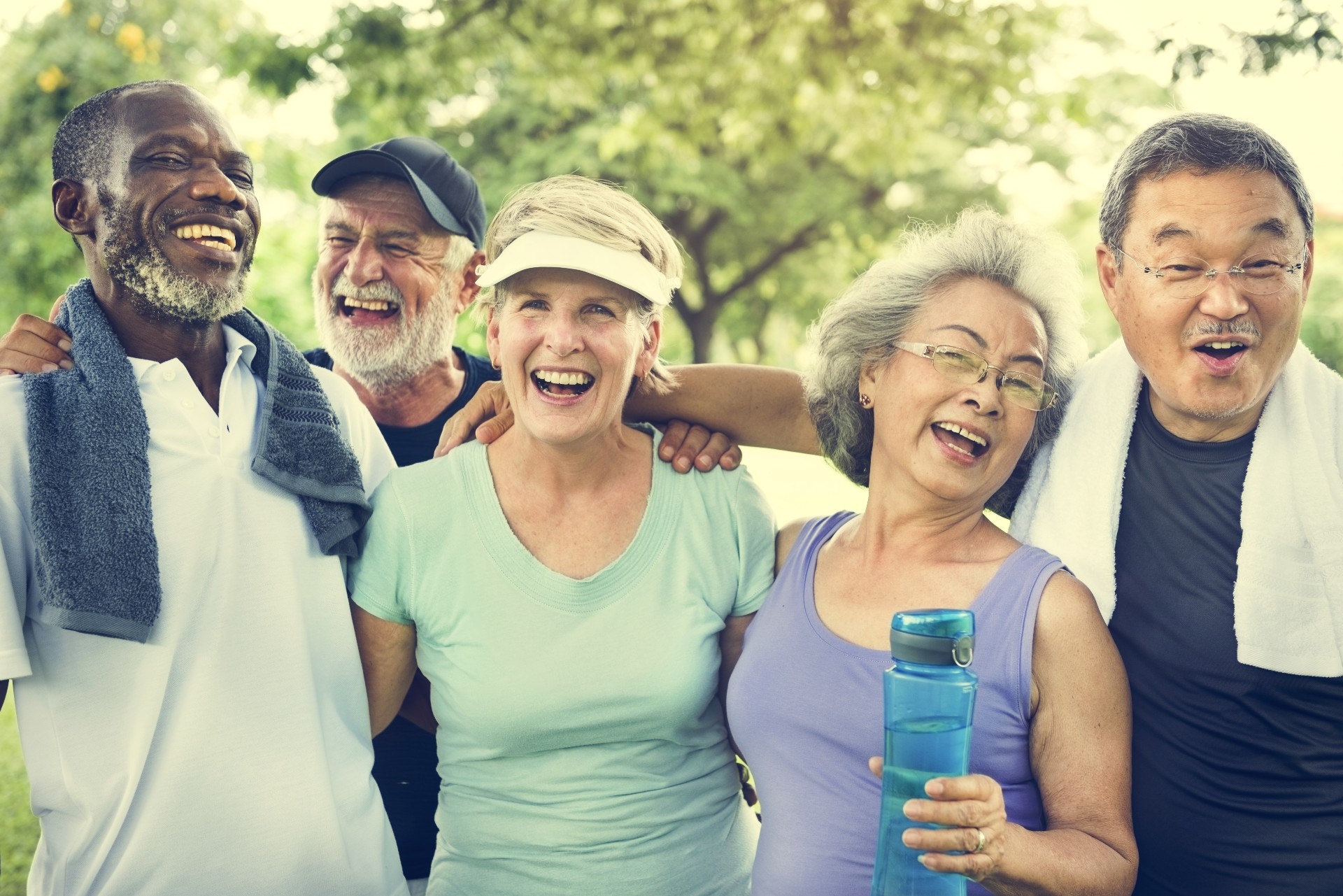 How Senior Living Communities Promote Health and Wellness
Life expectancy in America has continually increased. In the 1800s, average life expectancy was only 35 years, but this has more than doubled to nearly 79 years in 2019. Medical improvements, better diets, clean water and sanitation, and wider access to education programs such as senior wellness are the reasons for these extra years.
The Gift of Time
Our longer lives represent a great opportunity. Many seniors keep working into their eighth decade. There's more time for family, community, learning and adventure. But longer lives do not necessarily mean healthier lives. Staying in good health and maintaining autonomy is the key to enjoying this gift of time.
A decade-long study by the MacArthur Foundation looked at what affects quality of life as we age. Researchers found that 70% of physical aging and about 50% of mental aging is determined by the lifestyle we lead. Older adults who are mindful about stimulating physical and mental activity, positive social connections, and activities that give them purpose were more likely to slow the effects of physical and mental aging.
Senior Living: A Lifestyle Focused on Total Well-Being
Choosing to age at home means actively pursuing a balance of recreation, entertainment, socialization, and other fulfilling activities. This takes effort to plan and pull off. Increasingly, seniors are opting to move to a retirement community for the all-inclusive lifestyle they offer. Communities are also doing more and more to offer a variety of senior wellness programs with a holistic approach. Seniors find it easier to be proactive about their health when amenities such as a fitness center and pool steps from their door. Here's how senior living communities are responding to trends in senior wellness in support of their residents' well-being.
Fitness
No longer a one-size-fits-all approach, fitness classes in a senior living community are designed specifically for older adults. They're intended to increase flexibility, muscle strength and balance while reducing stress on joints. At Mary's Woods, we offer a wide variety of special programs and classes specifically for senior wellness, including massage therapy, acupuncture and nutrition services.
Nutrition
A well-balanced diet is essential to overall health, but it can be hard to achieve when meal planning, grocery shopping, preparing ingredients and cooking become challenging. We may also not be aware of how our nutritional needs change. At Mary's Woods, there are seven dining venues so there's no need to cook unless you want to. Our chefs and nutritionists take the guesswork out of eating healthy and can also accommodate dietary limitations. Sit down to an appetizing meal with friends, knowing you're getting your daily nutrients, and simply enjoy.
Lifelong Learning
Taking part in lifelong learning is a chance to explore new skills and interests and deepen ones you already have. Classes offered in a senior living community now include a much broader range of topics, such as literature, history, technology and music. At Mary's Woods, we believe lifelong learning of this nature inspires curiosity and a better understanding of the world today. To that end, we offer weekly tours to local attractions and events, regular speakers on topics that include science and music history, intergenerational programs, and much more.
Social Connections
It's easier to maintain a healthy social life in a senior living community. Nowadays, a calendar of planned social activities and outings provides plenty of opportunities to get to know other residents. The community life at Mary's Woods goes beyond traditional social activities such as bingo by hosting clubs of all kinds for book lovers, wine and beer enthusiasts, French and German speakers, musicians, creative writers, performers, and more. By building friendships and being part of a close-knit community, our residents have a sense of belonging that adds deeper joy to everyday living.
Spiritual Health
Spiritual wellness recognizes our search for meaning and purpose in life. Whether you follow organized religion or your own spiritual practice, understanding your values and living each day in a way consistent with those values will help you feel true to yourself. As a faith-based community that respects all faith traditions, Mary's Woods invites each resident to continue along their own path to fulfillment. We offer retreats, community service projects, interfaith worship, volunteerism, devotional services, and support groups.
Health Education
Senior living communities often hold wellness sessions that feature information about healthy aging and the latest research on age-related conditions such as Alzheimer's disease. The Community Life team at Mary's Woods coordinates and creates community events that support residents in their journey of living.
With a greater understanding of senior wellness, you're empowered to make more informed choices about your health and healthcare planning.
More Fulfilling, More Empowered
Life in a senior living community offers much to empower successful aging. The focus on health and wellness programs makes it easier to maintain physical and mental health, reduce the risk of disease, and feel satisfaction with life.
At Mary's Woods, we've designed senior living that exceeds expectations. Along with exceptional services and amenities in an environment that sets the standard for beauty, you'll find comfortable residences, spiritual enrichment and lively activities. Our expanded campus features a sophisticated Town Square with a community center, medical clinics and offices, boutiques, restaurants, and a 9,000-square-foot Fitness and Wellness Center.
Contact us to learn how you can empower your health and wellness at Mary's Woods.