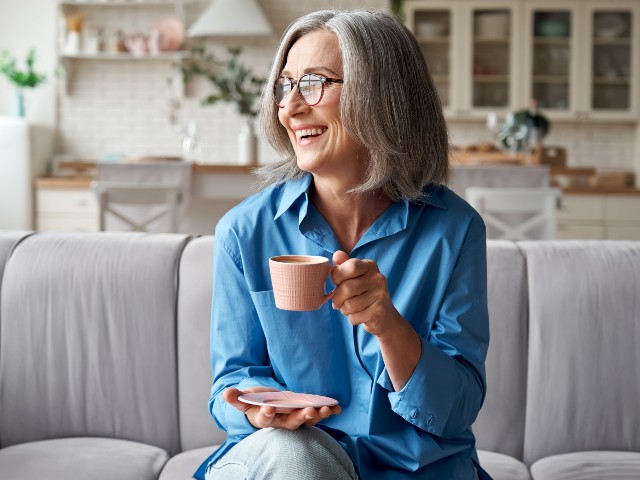 Finding the Right Apartment Size for Seniors
If you're like thousands of seniors who've decided to spend less time and money on home upkeep and more time doing the things they love to do, you're probably considering an independent living community like Mary's Woods. But unlike all the other times you've house hunted, you don't have to plan for a growing family, worry about living close to work, or make sure you're in a good school district. For the first time in decades, where you move is all about you and what you want for the future. This blog post will help you determine what the right senior apartment floor plan is for your lifestyle. 
Start by making a list of "must-haves" and "nice-to-haves" and asking yourself these questions:
What's your budget?

How much space do you need?

What's your ideal number of bedrooms and baths?

Are you planning to entertain and host a lot of guests, or are you looking for a quiet sanctuary or both?

What are your desired amenities (pool, fitness center, dog park)?

Do you need a designated parking space?

Do you need an apartment that's pet-friendly?
Which Floor Plan Fits Your Lifestyle?
Look at your current floor plan. What are its pros and cons? What do you like about it? What would you like to change or be different in your new place? The answers to these questions will help you evaluate your senior apartment floor plan options. Here are some basic descriptions of common senior living floor plans:
Studio apartment:

These are often the most affordable and typically offer 300-600 square feet of living space. Studios are most suitable for one person rather than a couple.

One-bedroom apartment:

One-bedroom apartments are best for an individual or couple. They likely feature one bedroom, a full-size kitchen and a living space.

Two-bedroom apartment:

Two-bedroom apartments may have one or more bathrooms. You could use one of the bedrooms for a guest room or office.

Villas:

These provide more of a homelike atmosphere than apartments, with private outdoor entrances and an attached garage. Villas are often more expensive than apartments.
Tour Time.
Once you know what you're looking for, plan to look at several senior living apartments or villas that fall within your budget and size requirements. As you check out your options, here are some things you'll want to keep in mind:
Note each residence's square footage and how it's distributed. Is most of the room in the bedroom(s)? Living area? Kitchen? 

Picture where your furniture will go. Windows and doorways will determine what you're able to put where.

Is there enough (or too much) natural light?

How is the location? Is it quiet? Is it located close to services and amenities that are important to you? 

Is there a patio or balcony?
Explore Your Options at Mary's Woods.
At Mary's Woods, our independent living community offers a wide variety of senior apartment floor plans, including one- and two-bedroom apartment homes and free-standing villas. We'd be happy to show you all the options that fit your lifestyle and budget. To schedule a personal tour, contact us here. If you've already decided to move to a retirement community, read our tips on how to rightsize your life.