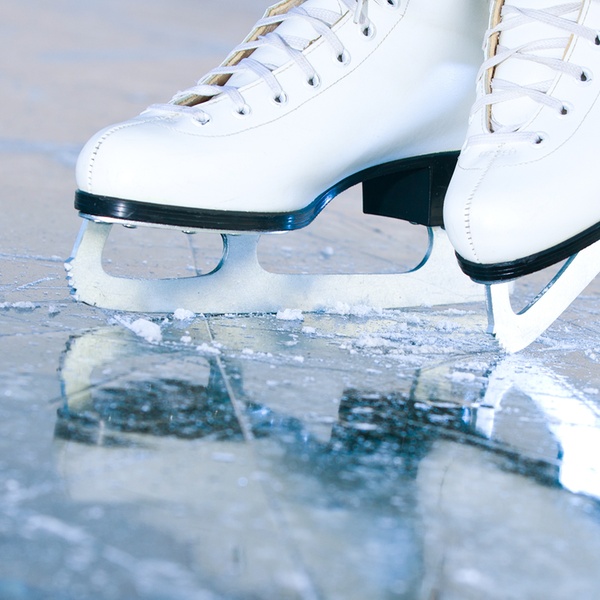 Resident Spotlight: Journey on Ice
On the ice, new Mary's Woods resident is an athlete, an artist, and an advocate for competitive synchronized skating
Carole White discovered a lifelong love of figure skating the moment she stepped on the ice. However, unlike most first-time skaters, she was already an adult, and had no idea that she would still be skating exhibitions into her 70s.
Carole's journey began in the mid-1970s, when she joined a friend on the ice rink at the Lloyd Center for what was intended to be a casual social activity. Carole soon discovered that she loved the thrill of dancing on skates, hitting her music queues on time, and speeding gracefully around the curves. It was great exercise, and, as she had initially intended, a fun way to socialize with friends.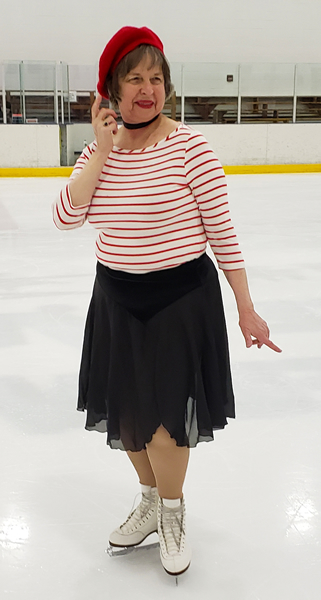 But skating was mostly a casual activity until the early 1990s, when she caught up with a coach who was putting together a synchronized skating team in Portland. The coach asked if she wanted to join in.
A little known sporting event, synchronized skating is an international sport where between eight and sixteen figure skaters perform together as a team. They move as a flowing unit at high speed over the ice, while completing complicated footwork.
"I fell in love with synchro skating right away," said Carole. "Being part of a team and competing at national events really energized me. It keeps me going to this day, although now as a volunteer not a competitor!"
Carole works out several times a week. One of the most common questions she gets about skating is with falling – especially its risks to older adults. "The thing about ice skating is that it helps with your balance. It also teaches
people how to fall properly. Typically, my falls on the ice are more of a slide."
She keeps at it today for the love of skating but also for the exercise. The mirrored activity room in the Gallagher Fitness Center is one of her favorite off-the-ice places to train. "Many people don't realize this, but ice skaters need to practice their jumps and turns off the ice."
Last month, Carole participated in an exhibition at a Learn to Skate program in Sherwood. An advocate for a sport that has become increasingly intergenerational, she isn't the oldest skater on the rink. "Some of my fellow skaters are well into their 80s," she added. "And we encourage each other along the way."
Carole travels to skating events all over the United States and the world, most recently attending the ISU World Championships in Synchronized Skating in Lake Placid, New York.
As 2020 begins, Carole says she's as energized as ever about tying up her laces, dancing to music, and promoting the sport in any way she can. "It's a way of life for me."
At Mary's Woods, Carole White's ongoing journey in ice skating is an inspiration to us all!
VIDEO