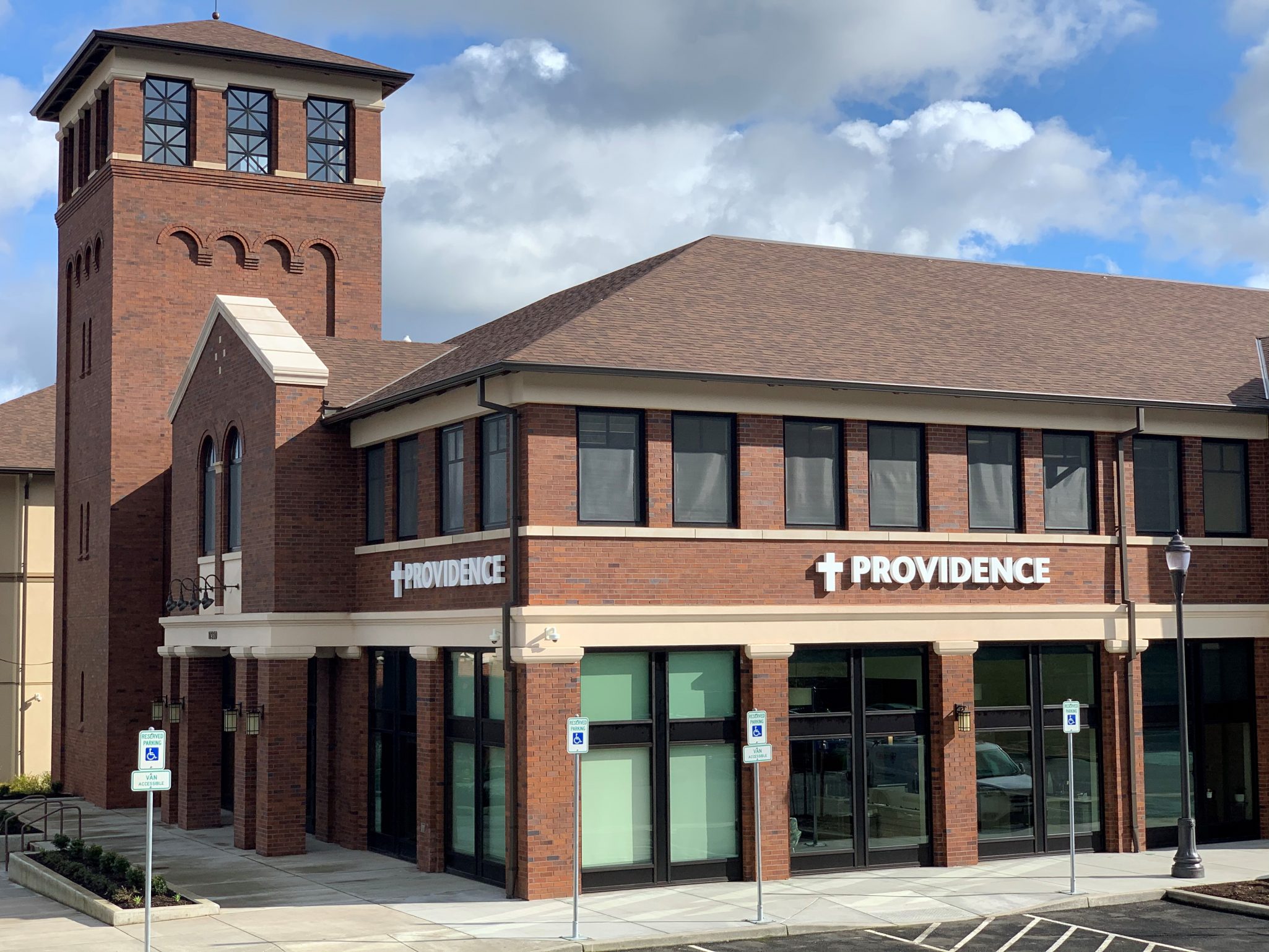 Providence Mary's Woods Opens
Mary's Woods is pleased to announce the March 3, 2020 opening of Providence Health at the new Mary's Woods Village Retail Outlet on highway 43 in Lake Oswego. Providence Mary's Woods is open Monday – Friday from 8am to 5pm.
Providing you with high quality, compassionate health care, Providence Mary's Woods is excited to welcome members of the community to their new home. When you choose Providence Medical Group (PMG), you're choosing more than a primary care provider or clinic location. You're choosing an integrated network of caregivers, specialists, and clinical programs dedicated to compassionate, patient-centered health care.
It's all part of your medical home: a coordinated approach that brings together an expert team focused on caring for you … body, soul, and mind.
Primary Care Staff Include:
Cristina De Castro De La Cruz, M.D
Robert Eller, D.O
Shannon Ehleringer, D.O
Kerani McClelland M.D
Leslie Gustafson PA-C
Behavioral Health:
Jesse Chase, PH.D
Physical Therapy:
Trevor Pettigrew PT, OCS
The Sisters of Providence and the Holy Names Sisters have a long history of collaboration to meet the needs of the community. We draw upon their pioneering and compassionate spirit as we begin to serve you.
Providence Mary's Woods
17550 Provost St.
Suite 201
Lake Oswego OR 97034-5199
(503) 872-2440