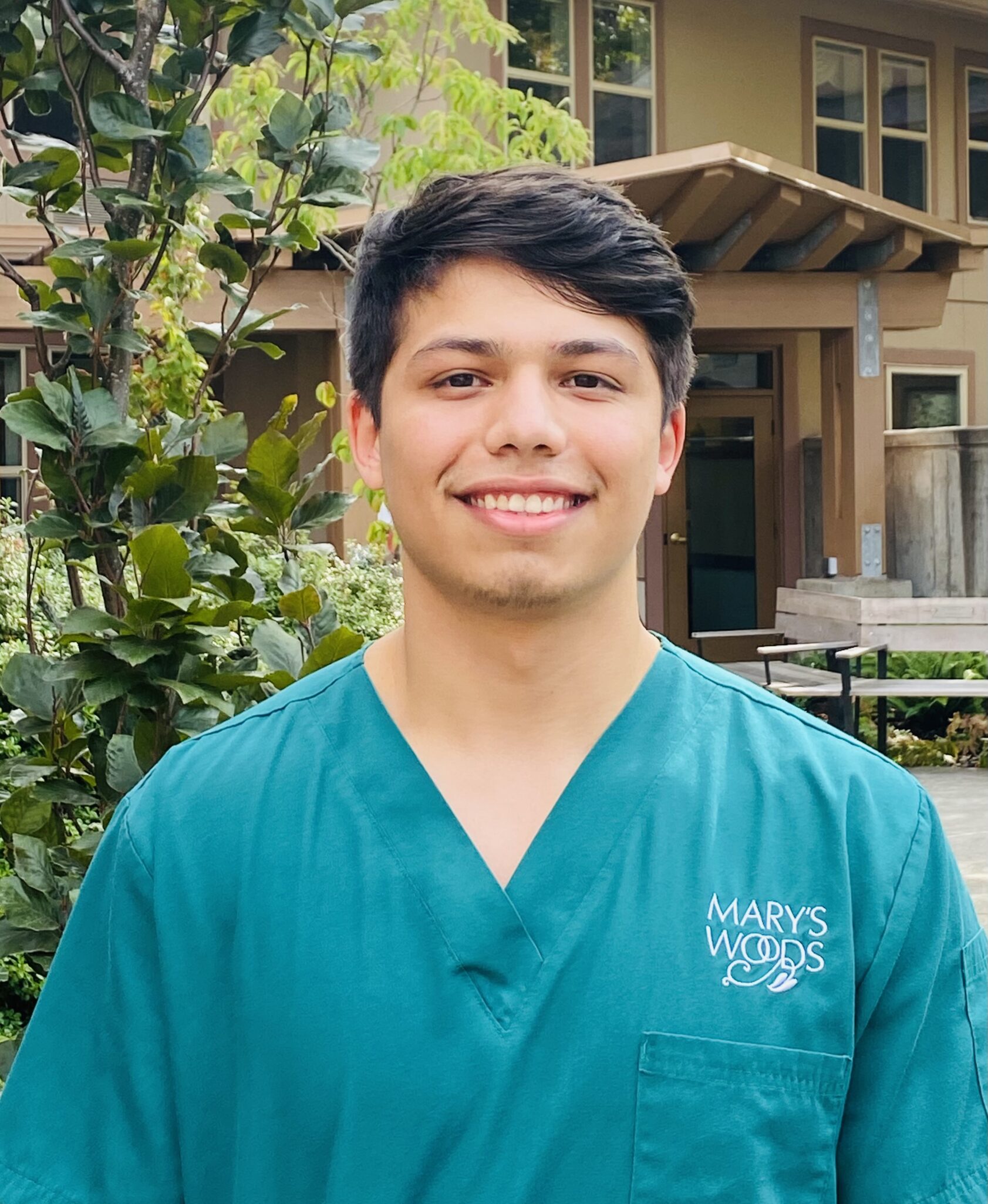 MW Residential Health Committee Awards First Outstanding Caregiver
In September, Mary's Woods Residents' Health Committee presented the first Outstanding Caregiver award to Abran, a Caregiver in Caritas
His obvious love for each resident is apparent. He treats residents as if they were his family. Abran works well with other caregivers and typically does more than his share. He shows empathy and compassion for each resident. He is self-directed, makes decisions based on understanding good caregiving protocols and uses good sense. He is flexible, friendly, helpful and understanding. Lastly, Abran works well with family member and friends of each resident.
WHO IS AN OUTSTANDING CAREGIVER
Caregiving consists of recognizing that a person needs help and giving it. If that is your plight, how would you like to be helped–perhaps by a competent, smiling person who knows how to help you to get clean, dress you and getting you ready for each day? The caregiver tends to your physical needs or other issues, while keeping you up on the news, the weather and asks about how your family is doing.
A caregiver recognizes that people are trapped in a disease which is not their fault. It takes away the person you might have known but the person you knew and loved is still there, somewhere. Good caregivers find this special of the person even with their infirmities.
Caregivers know the healthy array of activities for their patients. Getting a change of scenery from the four walls or the television means the caregiver would take someone on a walk outside. Caregivers bring cheer, laughter, teasing and have a good time while doing the necessary repetitive things.
The committee will be honoring caregivers from Caritas, Kellogg, Marie Rose and Friendship Place each year.
By Anita Haley, Chair of the Sub-Committee for selecting Outstanding Caregivers of the Residents' Health Committee