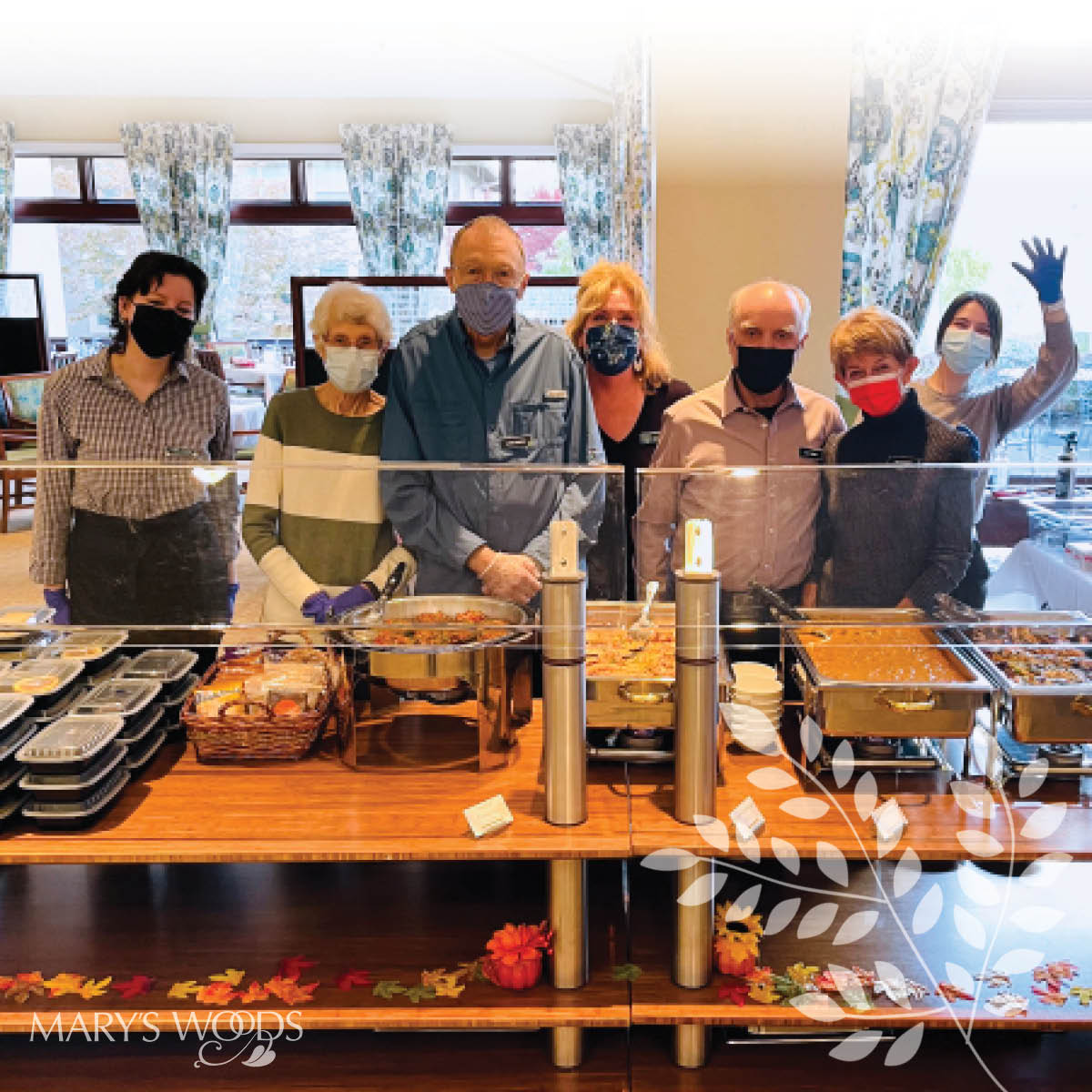 MW Community Comes Together: A Spirit of Service
It's all hands on deck to return in-person dining at Mt. Hood Dining Room.
The team in Mt. Hood is all smiles as residents return to in-person dining. A decrease in dining room staff due to seasonal school departures and national staff shortages temporarily paused in-person dining at Mt. Hood, but not for long.
The hard-working Food & Beverage department got creative – they expanded their definition of team in order to make in-person dining a reality for this popular foodie venue by welcoming Mary's Woods Executive Leadership, Board of Directors, Managers, and resident volunteers to the Mt. Hood buffet line.
Mary's Woods community has stepped up and volunteered to give residents the opportunity to enjoy the in-person dining atmosphere. The expanded team gives the dining room's trained servers the space to do what they enjoy most: serving residents! With the buffet staffed, servers have the freedom to set tables, fill drink orders, respond to other requests as needed, and conn. The cross-community teamwork truly exemplifies the Mary's Woods spirit of service!
"After more than 15 years at Mary's Woods, what stands out is the energy and passion Mary's Woods Community members have, and the way they direct that to help in any way they can," said Michael Portillo, Senior Food & Beverage Manager. "I'm grateful for the frontline team members, and the addition of managers, directors, board members, VPs, and residents for their flexibility and willingness to serve."