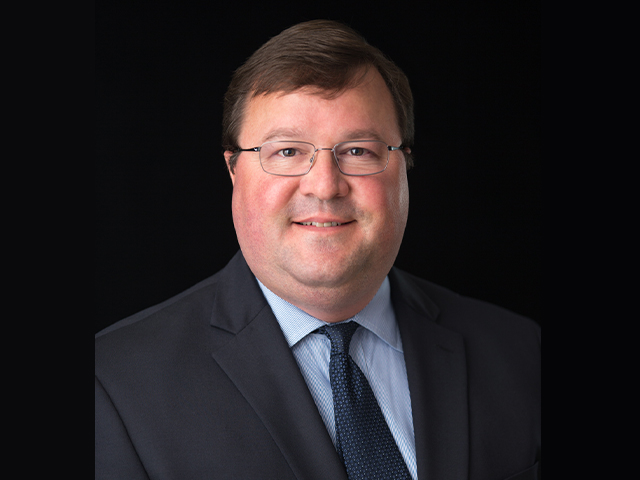 Mary's Woods Board of Directors Names James Arp, Chief Executive Officer
The Board of Directors of Mary's Woods is pleased to confirm the appointment of James Arp, MHA, MBA as Chief Executive Officer.
As CEO, James will be responsible for managing the overall operations of Mary's Woods and positioning the organization for long-term success.  His work will include communicating effectively with the Board, residents and employee team members, carrying out the strategic plan and developing an organizational structure that provides an excellent continuum of services to residents and an engaging and supportive work culture for employees. James brings with him three decades of extensive expertise leading complex multidisciplinary operations within for-profit and non-profit healthcare systems. James has served Mary's Woods as the interim Chief Executive since July 2021.  Prior to his role at Mary's Woods, he served in several top leadership positions for Providence St. Joseph Health.
"As the Interim leader for Mary's Woods, James executed exactly what the Board of Directors asked of him and he succeeded greatly," says Ruth Johanson, Chair/Co-Chair of the Board of Directors. "He kept operations moving, providing continuity and guidance through a critical period of transition. Most importantly, he prioritized access to leadership and listening in support of both residents and staff. His directive from us as Interim CEO was to observe, build relationships and trust.  We are grateful for his work thus far and look forward to what is to come."
I am humbled and very excited to be selected as the next CEO to lead Mary's Woods going forward. As Interim CEO for the past five months, I have immensely enjoyed assessing the needs of the organization and building relationships with residents and staff to inform where we need to focus our attention and energy. While there are current challenges, I am excited for Mary's Woods' future — to build on our strengths and be the best retirement community on the West Coast for our residents and staff.  — James Arp
"James is exceptionally capable and is a servant leader," adds Carol Higgins, SNJM the Member Tier Representative on the Board of Directors.  "His strength is his steady analytical presence.  He will provide the mission-centered foundation our organization needs to strongly move Mary's Woods forward, positioning us for success, now and into the future."