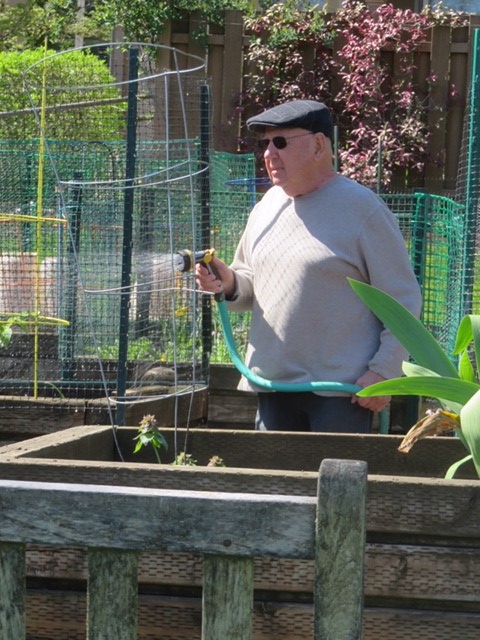 Love to Garden? Mary's Woods is the Place for You!
Gardening time is quickly approaching at Mary's Woods
In preparation for what is sure to be a bountiful growing season, the Environmental Services Department has been hard at work making improvements to the community garden areas on campus.
In the Villa garden area, additional rabbit fencing was added to keep out those pesky garden bandits. A new compost bin was built in the garden to replace the former, crumbling receptacle. Our crew also rototilled the in-ground gardens to prepare for new soil and plants.
Maintenance will soon add fresh topsoil to the garden boxes for residents who have requested this service. Once the growing season begins in earnest in late April or early May, Environmental Services will host its annual plant giveaway to all garden box gardeners. Gardeners are encouraged to purchase more plants to fill their boxes with flowers, fruits and vegetables.
"We look forward to seeing your garden boxes in full bloom and wish you a bumper crop of whatever you decide to grow," said Kevin Haberman, Vice President of Environmental Services. "Happy Gardening!"