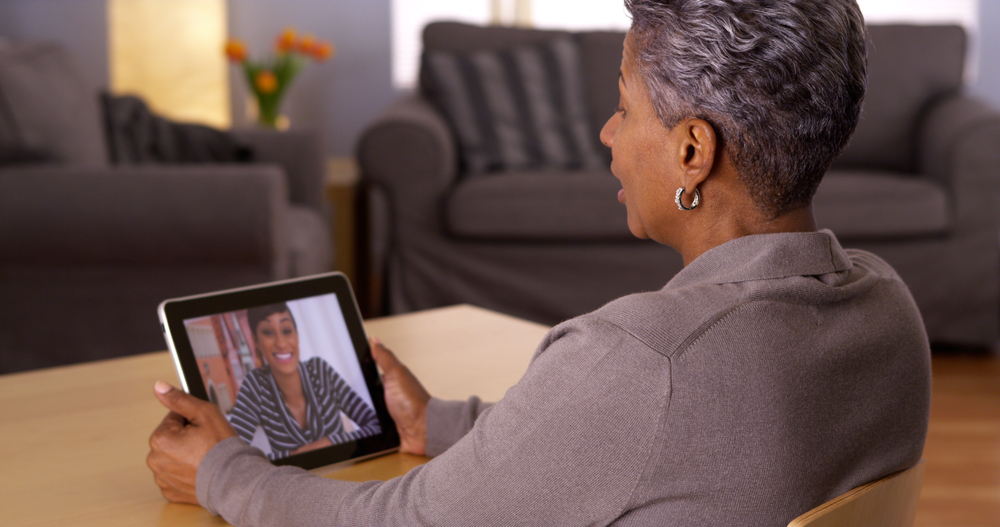 The Long-Distance Caregiver's Guide to Loved Ones in Assisted Living
Caring for aging parents struggling with the activities of daily living is never easy. Especially if you don't live in the same city or state. If you serve as primary caregiver for a parent or loved one residing in a community with assisted living services, you have an important role to play. And though long-distance caregiving serves up special challenges, there's much you can do to ensure their safety and comfort. These long-distance caregiving tips will get you started in the right direction.
What Type of Care is Provided in Assisted Living?
Assisted living is for those who can still take care of themselves for the most part. They may need some assistance with cooking, daily household tasks like cleaning and laundry, and some degree of personal care like showering. These needs can progress to include more activities of daily living, like dressing and toileting. In general though, residents in assisted living enjoy their own private living space with a private bathroom and kitchen. Couples are able to live together, and they often own their own car. But help with transportation to the store or doctor's appointments is usually available. A big advantage of assisted living is that residents are part of a larger community that includes residents in independent living, so staying engaged socially is much easier than if they were living alone in their home or apartment. And professional care services are close at hand. The idea is to help residents continue to live independently for as long as possible. All these factors provide peace of mind to an adult child living miles away. But there's still a lot for you to consider and act upon on behalf of your loved one.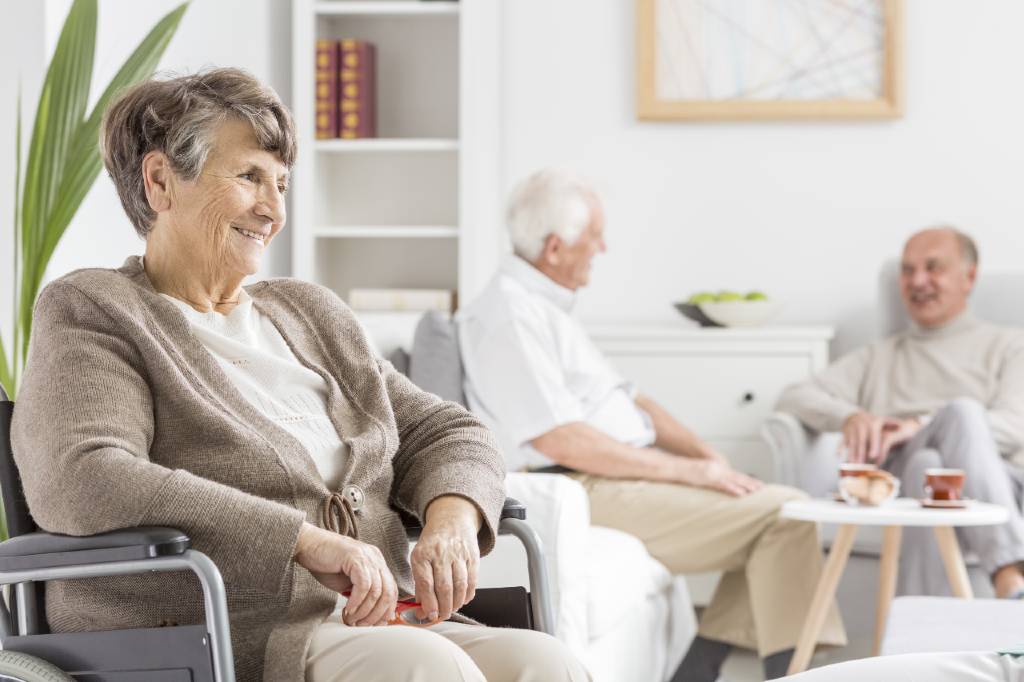 Your Role as Long-Distance Caregiver
As a primary family caregiver, your responsibilities begin with staying informed, providing information, and ensuring your parent is in capable hands. This means communicating effectively with others — care providers at the assisted living community, independent service providers, bank officials, physicians, and others whose services you may need to schedule. You'll need to get busy gathering information, coordinating payments, understanding your parents' medicines and care needs, and planning to monitor it all on an ongoing basis.
Start With the Basics
Full legal name and residence

Birth date and place, birth certificate

Social Security and Medicare numbers

Current doctors, hospitals and medications

Employer(s) and dates of employment

Education and military records

Sources of income and assets; investment income (stocks, bonds, property)

Insurance policies, bank accounts, deeds, investments and other valuables

Most recent income tax return

Money owed, to whom, and when payments are due

Credit card account names and numbers

Safe deposit box key and information

Will and beneficiary information

Durable power of attorney

Living will and/or durable power of attorney for health care

Where cash or other valuables might be kept in the home
Legalities for the Long-Distance Caregiver
Because you'll have to make the calls necessary to give doctors, hospitals and insurers permission to share information with you, you yourself should have written permission from your loved one authorizing you to receive medical and financial information. In time, though, you may need various powers of attorney or even legal medical and financial guardianship to oversee all the care and assistance your parent may need. There are both specific and general powers of attorney that grant you varying levels of authority to handle your loved one's affairs.
Specific powers of attorney, for example, may limit you to handling only certain tasks, like paying bills or selling a house. More general powers of attorney can let you help with more complex legal and financial affairs. Durable power of attorney can give you this broad authority even if your parent becomes physically or mentally incapacitated. Without it, you may need to ask a court to intervene in the event of medical crisis or severe cognitive decline.
The Long-Distance Caregiver's Checklist
Information gathering by telephone or the web on medical conditions, medications, local commu­nity resources, support groups and government programs is one of your primary responsibilities.
Acting as the primary contact for physicians, care providers or others.
Providing emotional support  to your loved one and your other caregiving partners through regularly sched­uled phone calls or emails. Letters every week about the goings-on in your life can also include friendly reminders to purchase medication or remember doctors' appointments.
Banking and bill paying, using online services, direct deposit or traditional mail. Many public utilities now will notify a caregiver, even one at a distance, if the loved one's account becomes past due or if service is in danger of being disconnected.
Arranging and monitoring hands-on services to help your parent when you can't be there with them. After the initial arrangements, much can be handled through telephone calls and occa­sional short visits.
Remembering to obtain emotional support for your­self. It may be helpful to talk with friends and colleagues at work, or you might want to find an in-person or online support group where you can talk about your caregiving challenges. Discussing your situation, letting your feelings out and listening to other points of view can provide some relief and help you refuel.
Kellogg Assisted Living at Mary's Woods —Your First Stop for Insight and Information
Meeting the challenges of long-distance caregiving is most often a group effort. You may eventually find that giving your parent the advantages of living in the supportive environment of our Kellogg neighborhood is in everyone's best interest.  At Kellogg Assisted Living, residents have their own private apartment homes with access to all the advantages of the Mary's Woods campus. We can give you an excellent idea of the financial options available to you to help pay for assisted living too.
But whether or not your loved one elects to move in, the team at Mary's Woods can offer you a wealth of information and guidance in your role as long-distance caregiver. Please don't hesitate to reach out by contacting us through our website.