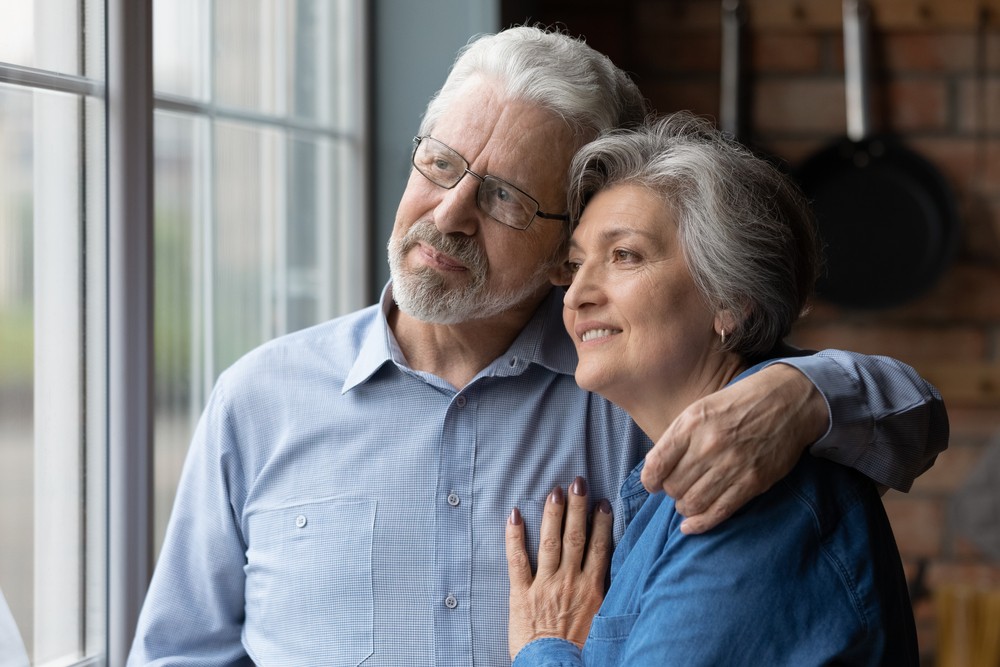 How Independent Living Can Save You Time and Money
People move for a variety of reasons: work, school, better weather, and to be close to family, to name a few. But what if you moved to improve your lifestyle? What if you moved to have more time and freedom to do the things you wanted to do? What if you moved to have fewer household responsibilities and more opportunities? Thousands of seniors just like you are discovering all the benefits of moving to an independent living community like Mary's Woods.
This blog post will show you how a maintenance-free independent living community can help you save time and save money while also giving you a happier and healthier lifestyle.
Time Spent on Household Chores
How much time do you spend doing chores around the house? Sorting, washing, drying, folding and putting away laundry; cleaning the bathrooms, kitchen and floors; taking out the trash and recycling; cooking and doing dishes …the hours can quickly add up. A 2019 American Time Use Survey found the average homeowner spent almost 1 ¾ hours per day on household chores, maintenance and yardwork. That's 12 1/4 hours per week, over 53 hours per month, and 637 hours per year (or almost 27 days!). 
According to a 2018 ACI National Survey, the cleaning tasks people dislike the most are:
Bathroom: 52%

Kitchen: 23%

Dusting: 21%

Mopping: 20%

Laundry: 17%
The Cost of Homeownership and Upkeep
Sure, if you wanted to save on the time it takes to maintain your home, you could hire someone else to do it for you. But as they say, "time is money" and saving time usually means spending money. Plus, where are you going to find reliable, trustworthy workers year after year? 
In 2018, personal finance site Bankrate.com found that homeowners spent an average of $2,000 per month on upkeep and maintenance. Some of their top monthly expenses included:
Housekeeping: $285

Homeowners association (HOA) dues: $210

Landscaping: $144

Security systems: $130

Pool care: $123

Septic service: $67

Trash and recycling collection: $55
And that doesn't include all the other costs that come with owning a home. Compare your yearly costs to these 2020 numbers for people 65-75 from U.S. Bureau of Labor Statistics and American Family Insurance:
Housing: $15,838

Home maintenance: $2,040

Transportation: $8,338

Food: $6,303

Health care: $5,956

Entertainment: $2,988

Utilities: $2,400
Mary's Woods Can Help You Save Time and Save Money
By choosing senior living at Mary's Woods, you'll quickly discover the benefit of freeing yourself from the chores of homeownership. With just one monthly payment, you'll be able to start exploring all the possibilities awaiting you right outside the door of your senior apartment, including:
Walking trails

Patio gardens

Rose gardens

Walking path to the Willamette River

Multiple Wellness & Fitness Centers offering special programs and classes

Indoor pool 

Spa 

Massage therapy 

Acupuncture

Nutrition services

Scheduled transportation to shopping, entertainment and medical complexes

Music room

Libraries

Game rooms

Arts room

Woodworking shop

Expansive auditorium with flex space

Business center

Theater

Social lounge

Convenience store and resale shop

Full-service beauty salon/barbershops
Meanwhile, a team of people you know and trust handles everything else:
Interior maintenance, including plumbing, painting, and appliance upkeep and repair

Exterior maintenance, including lawn care, landscaping, painting, gutters, downspouts and roof

Biweekly housekeeping services

Delicious meals prepared by our culinary team in our formal dining rooms, Café Bistro and the Java Bar

24/7 emergency call system and on-site security services
Plus, at Mary's Woods, you'll have access to a continuum of on-site care — assisted living, memory care, residential care (our terms for licensed nursing care), and rehabilitation — should you ever need it. To compare our independent living costs with what you spend staying in your current home, contact us here.