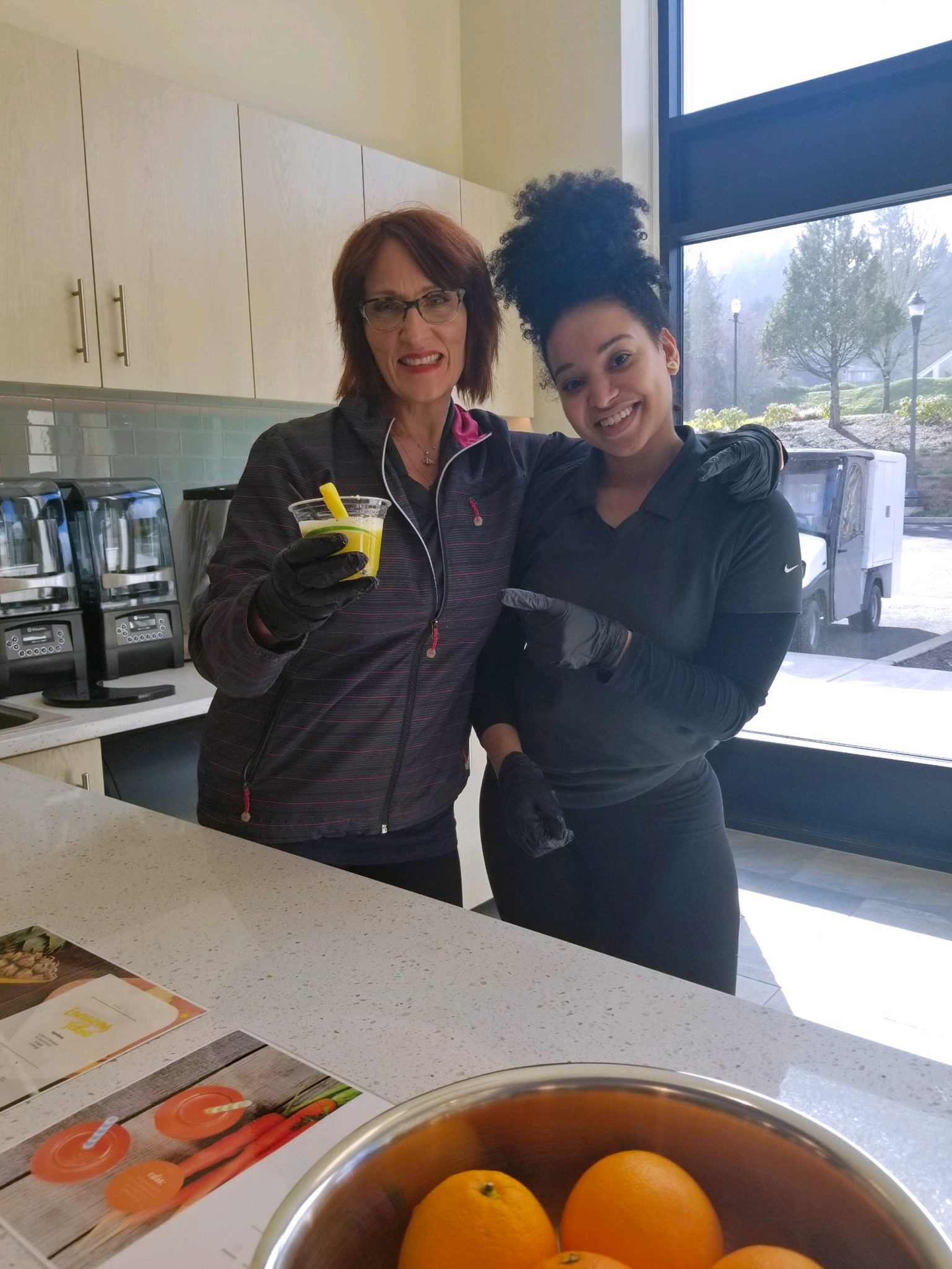 Residents at Mary's Woods have an added reason to use their new fitness center: a juice bar!
The Juice Bar at the Gallagher Fitness Center is now open, featuring freshly made Immunizing Orange (with oranges) and Energizing Yellow (with pineapple) juices.
Juicing is a natural way to feed your body with essential minerals, vitamins, and living enzymes. Almost all of the nutrients needed by your body can be found in the juice of raw fruits and vegetables. "Our Energizing Yellow drink is loaded with vitamin C, an antioxidant that aids in both tissue growth and repair," said Corrina Stellflug, Director of Fitness & Wellness. "The pineapple also supports glycogen replacement after being depleted during a workout."
Additional health benefits of juicing include improving digestion, boosting immunity, and increasing energy. The juice bar will grow to serve many different types of juices, including green juices made with spinach and kale. "Green juices are a great way to get in your recommended servings of fresh produce," Corrina added, "especially if you have a hard time fitting loads of broccoli, kale, collards, or cucumbers into your everyday diet." Incorporate fresh juice into your life, and pack more healthy choices into your days!