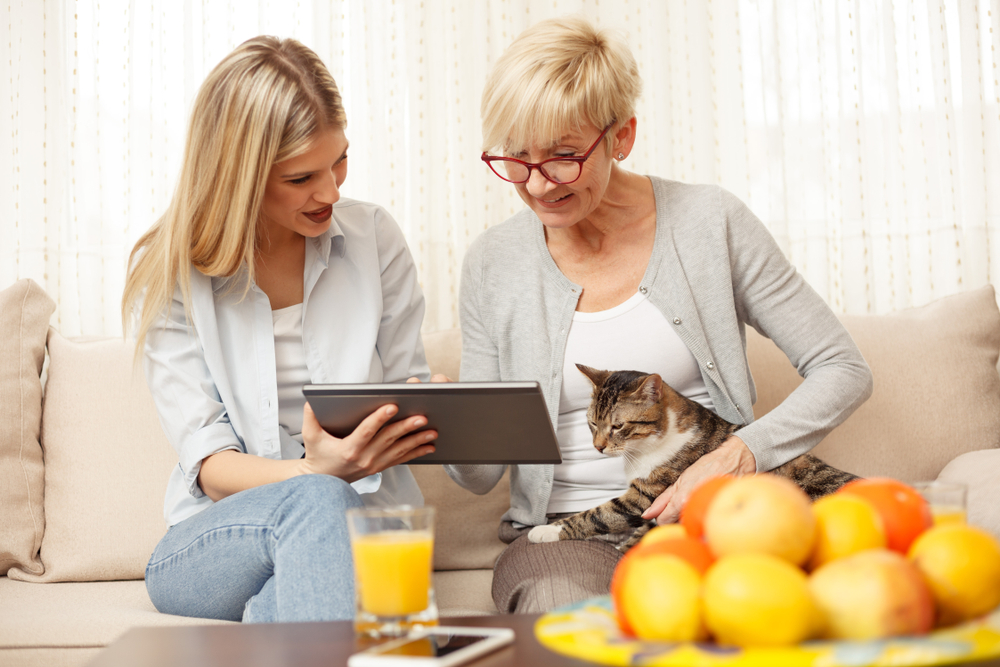 Signs You Found the Right Assisted Living Community
You've decided assisted living may be the right choice for you, or for someone you care about. You like the idea of maintaining an active, independent lifestyle, with support on hand in case of a health event. You're making a list of assisted living facilities to consider. But how will you go about choosing the right one?
Start with a self-check.
Knowing how to choose an assisted living community becomes simpler once you define what you're looking for. Ask yourself: What location appeals to you? What type of residence do you want to live in? What can you afford? Why are you moving to assisted living? Do you anticipate needing around-the-clock care or scheduled visits by a home care aide?
As you ascertain what you need now, also think carefully about what you might need in the future. Would you be prepared to move elsewhere if your health needs change? Try to keep the number of moves you have to make later in life to a minimum. If you are forced to make a move while you or a loved one is under stress, dealing with a chronic health condition, or affected by Alzheimer's or other form of dementia, the disruption can be difficult to manage.   
Gather information.
Gather preliminary information about communities on your shortlist. Community websites are a great place to start for detail about services, amenities and care options. You can glean a lot about their reputation, mission and values, leadership, and culture. A community's blog or news page will also provide insight as to what the community deems important: Are there photos of social gatherings? Articles about advancements in senior living? News about awards a community has earned? Interviews with new and long-standing residents? Social media platforms such as Facebook, Twitter and Instagram are other options where you can browse through community photos and news.
Ask questions.
When you're starting your research, just pick up the phone. Call the community sales and marketing office. Let them tell you about the community, but be prepared to ask questions as well. We've compiled a list of sample questions for a wide range of topics that you can refer to during your conversation. Keep separate notes for each community under consideration. This will help you stay organized and compare communities later. When you look through your notes, you may also find that you've learned something that might change your priorities.
Staffing and Care
Is a health or other assessment required for admittance?

Are staff available 24/7 to assist with

activities of daily living

?

What is the staff-to-resident ratio? Is it below or above the state average?

What type of training do care staff undergo?

Can

assisted living

staff care for residents with Alzheimer's or other dementias? 

Is there an individual care plan for each resident?

How are family members involved in a resident's care?

Is self-administration of medication allowed, or are staff authorized to do it? 

Who coordinates home care visits from a nurse or therapist, if needed?

Are there physicians and nurses on staff?

What experience do staff have with the specific issues or care you may need?
Community
What shops, restaurants, entertainment, etc., are located nearby?

What types of

assisted living

residences are available?

Can residents bring their own furnishings?

What kind of food is served, and are there set times for meals?

May residents eat in their own home?

How many residents are there in

assisted living

?

What's the community culture?

What is the waitlist policy?

Are pets allowed?

What kinds of activities and amenities are available in

assisted living

?

Do residents take part in activities outside the community?

What makes this community different from others in the area?

Are family members welcome to visit and/or stay?

What type of emergency health and security protocols are in place?

Does the community meet local and/or state licensing requirements?

Can you talk with an assisted living resident or their family about why they chose this community?
Finances
How much is the upfront fee (if any) and monthly fees?

How much of the upfront fee (if any) is refundable?

What's included in the monthly fee for

assisted living costs

? What isn't?

Do fees increase annually, and if so, by how much?

Are there different costs for different levels of care?

Will costs change if a resident transitions to a higher level of care?   

Does a resident have to pay the full residential fee if they're hospitalized for a prolonged period?

What are the billing, payment and credit policies?

What happens if a resident runs out of money?

Can you get a copy of the contract to look it over with an adviser?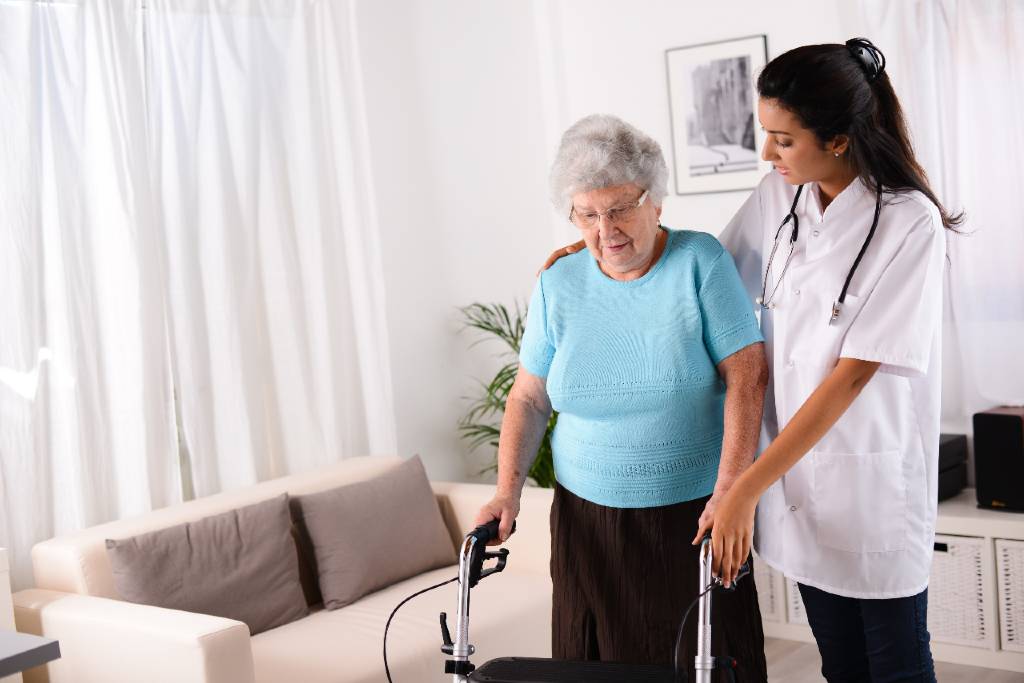 Look behind the doors.
When you're wondering how to choose an assisted living community, touring is an important step in the process. It's an opportunity to meet the staff and residents and see the amenities in use. An in-person tour is also an occasion where you can sample the food in the dining room, participate in a class or workshop, or try an amenity — such as the pool or arts and crafts studio — for yourself. However, it's not always possible to visit in person. To accommodate differing needs of visitors and residents, senior living communities are providing alternatives to the traditional in-person visit. 
Video tours: Prerecorded video tours can be found on a community's website. They commonly feature interviews with staff, residents and family members of residents, as well as views of grounds, meals and activities. Use them to assess the activities, amenities and atmosphere of an assisted living community.
Virtual meetings: Videoconferencing on a laptop or tablet allows communities to meet families and learn more about their situation. As you and other family members talk with the community's sales counselors, you're able to ask questions and get a feel for the culture of the community.
Virtual tours: Using a computer, tablet or phone, it's now possible to undergo a fully immersive visit where you can tour the entire community, meet residents, and ask questions about what you're seeing in real time. Common platforms used are FaceTime, Skype and Zoom.
Whether you visit in person or virtually, here's what to look for:
Are the lobby and reception area clean, well lit and well staffed?

Is the decor attractive and homelike?

Do staff members greet you warmly and courteously?

Are staff members appropriately and professionally dressed?

Do residents seem to be happy and active?

Is the community well designed for

assisted living

needs?

What are the outdoor spaces like?

Are common areas free from storage items or other clutter?

Is the floor plan easy to follow?

Are hallways wide and easy to navigate?

Are there elevators or handrails for those who need them?

Is there abundant natural light or good artificial lighting?

If you're visiting in person, does the community smell fresh and clean?
Follow up.
You may forget to ask a question or need clarification after the fact. Make sure you have a phone number or email address of the salesperson or director so you can follow up. Contacting the community with a follow-up question will help you test their responsiveness and level of customer service. And remember, you don't have to limit your questions to just about the community. Ask staff members how long they've worked there, what they like and dislike about the place, and how they interact with residents — their replies could offer insight you weren't expecting. 
Finally, seek other opinions.
Whether you're searching for a solution for yourself or for someone else, try not to do it alone. Invite a friend or family member to sit in during a virtual visit or accompany you on an in-person tour. Ask around to see if you can be referred to a resident or friends of residents who can give you the skinny on what the community is like. 
Choosing assisted living for yourself or a loved one is a big commitment. If you feel any information you're getting is incomplete or that you're being rushed to make a decision, step back and reevaluate the community. Ask plenty of questions until you're satisfied you have the full picture on contracts, policies and benefits, and that the community still fits your criteria.
If you're seeking personalized assisted living care for yourself or a loved one, we're confident Kellogg Assisted Living at Mary's Woods will tick all the boxes. You'll find we're completely transparent about the cost of our care and provide assistance for all activities of daily living. There are all the advantages of the Mary's Woods campus located on beautiful property by the Willamette River. Our goal is to support and assist when needed, helping residents of all ages stay active and independent longer. Reach out to explore our upscale retirement lifestyle and what it offers.