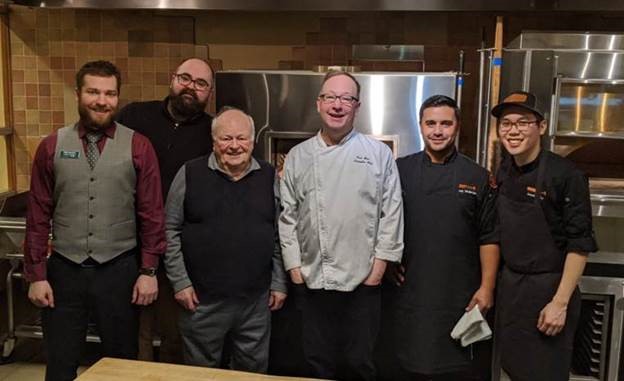 Coming Soon: Best Flatbread in Town!
The Mary's Woods culinary team and Chef Horst Mager recently visited the Woodstone Factory in Bellingham, Washington to learn about the new stone hearth oven that will be installed in the renovated Café Bistro (to be renamed, of course!)
Training side by side with their Corporate Chef, sample dishes were prepared, tasted, evaluated, and reviewed for possible inclusion in the Bistro's forthcoming menu.
"This oven is a beauty," said Ralf Brabandt, Chief Operation Officer. "It's the perfect versatile pizza oven, suitable to grill vegetables, prepare seafood and poultry dishes including desserts.
With the expansion, Ralf and the culinary team plan to rollout an exciting Mediterranean-inspired menu to rival the tasty food choices you now enjoy at Three Sisters and the Mt Hood Dining Rooms.