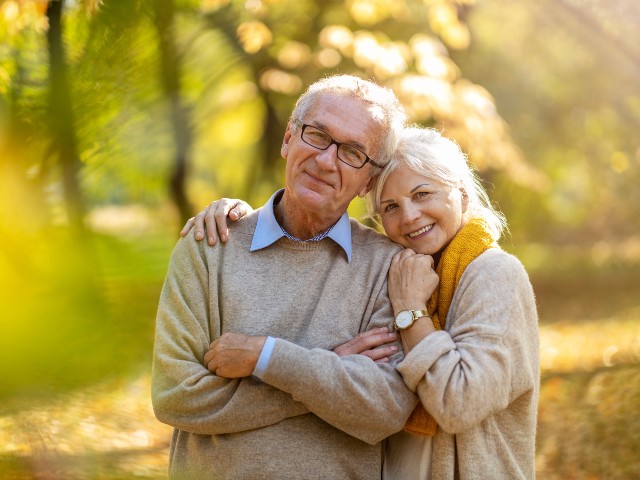 How to Choose an Independent Living Community
Choosing a retirement community is a big decision. But if you're already thinking about it, you're ahead of the game. Some people put off making a decision until a health challenge necessitates a move. That's usually a bad idea because a place may not be available at their preferred community, and they may not qualify for independent living if they can't live on their own without assistance.
Before you start visiting communities, it helps to know what your priorities are. It's the first step in how to choose independent living. Use the questions below to help bring your ideal senior living community into focus. 
1. Where do you want to live?
Do you want to stay in familiar surroundings, or are you looking for a change of scenery? If children and grandchildren live farther away, would you be happier living where you can see them more often? What do you want to do with your spare time? If you're an avid golfer, are there courses nearby? Do you enjoy going to the theater, museums and symphony? If so, are they nearby? If you want to travel, is there an airport or major highway in the area? 
2. What type of community?
There are different types of senior living communities that offer independent living. It's important to understand the differences when choosing independent living. The range of health services available on-site and how you pay for health care can vary dramatically, depending on the type of community you choose.
55+ communities

are great for adults who want to downsize and lead an active, social life. Homes and condos are generally low- or no-maintenance, but this type of community doesn't offer assisted living or nursing services.

Rental communities

typically offer independent living for a monthly service fee, which includes maintenance, a dining program, and other services and amenities. Some rental communities may also offer assisted living or care services provided in your independent living residence.

Continuing Care Retirement Communities

, also known as CCRCs or Life Plan Communities, provide an active, independent lifestyle along with assisted living, short-term rehabilitation, nursing care, and memory care all on one campus. This allows you to move in as an independent living resident and age in place, without having to move to another community if your health needs change in the years ahead.
3. How much will it cost?
There's no point falling in love with a community only to discover it's beyond your budget. Find out what the costs are before you visit. At a rental community, there may be a small, one-time community fee, but other than that, you simply pay a monthly service fee to live in the community. Life Plan Communities, on the other hand, require a substantial one-time entrance fee, plus a monthly service fee. Contracts vary, so be sure you know what your out-of-pocket costs will be for health services.
Visiting communities on your list: What to look for when choosing independent living.
You can tell a lot about a community at first glance. When touring an independent living community, look for signs that it's thriving and well managed. Is the mood upbeat? Are you greeted promptly? How do staff and residents react? Is it clean and up to date? After your initial observations, take a closer look at the important features below.
Explore dining options: Food is a big deal at senior living communities, so be sure to have a meal in the dining room for a taste test. Dining at the community also presents an opportunity to find out what residents appreciate about their community. Ask lots of questions. Is there a dress code for dinner in the main dining room? Are there casual dining options, like a bistro or cafe? How many meals are included in the monthly meal plan? Can you invite family and friends to meals?
Check out the amenities: One of the many benefits of independent living communities is the convenience of not having to go off-site to find a good book, go to the gym, have coffee with friends, or get a haircut. A stand-alone independent living community may not offer as many amenities as a Life Plan Community. Check to see what the amenities are, such as: a fitness center, pool, art studio, beauty salon and barbershop, library, walking paths, movie theater, auditorium, cafe, full-service dining room, private dining room, convenience store, transportation, wine or full-service bar.
Ask about activities: How do residents spend their time? Do they appear engaged and happy? Are there activities that align with your interests, such as fitness classes, balance classes or dancing; lifelong learning classes and lectures; art classes, music groups and book clubs; gardening, woodworking or winemaking; bridge or board games; volunteer opportunities or worship services? Is there an activity director charged with organizing and leading activities?
Discuss pet policy: If you want to bring a pet, ask about the community's pet policy. Most independent living communities allow pets, but there may be restrictions for certain breeds or for large pets. Ask if that's a concern when choosing independent living. You'll also want to explore walking paths and other areas where you can walk your dog. 
Evaluate safety features: In addition to walk-in showers and grab bars, what safety features are included in your residence? Is there an emergency alert system? Does someone check in with you in the morning to see if you're OK? What is security like at the entrance to the community? When are the main doors locked at night? What are the plans in the event of a power outage or weather emergency?
A community that checks all the boxes.
If a maintenance-free lifestyle in a vibrant Continuing Care Retirement Community appeals to you, we invite you to learn more about Mary's Woods. Our verdant 40-acre campus in Lake Oswego offers a host of life-enriching activities and resident-driven programs to engage mind, body and spirit. To learn more, contact us. We'd love to make choosing an independent living community that's right for you easier and more enjoyable.