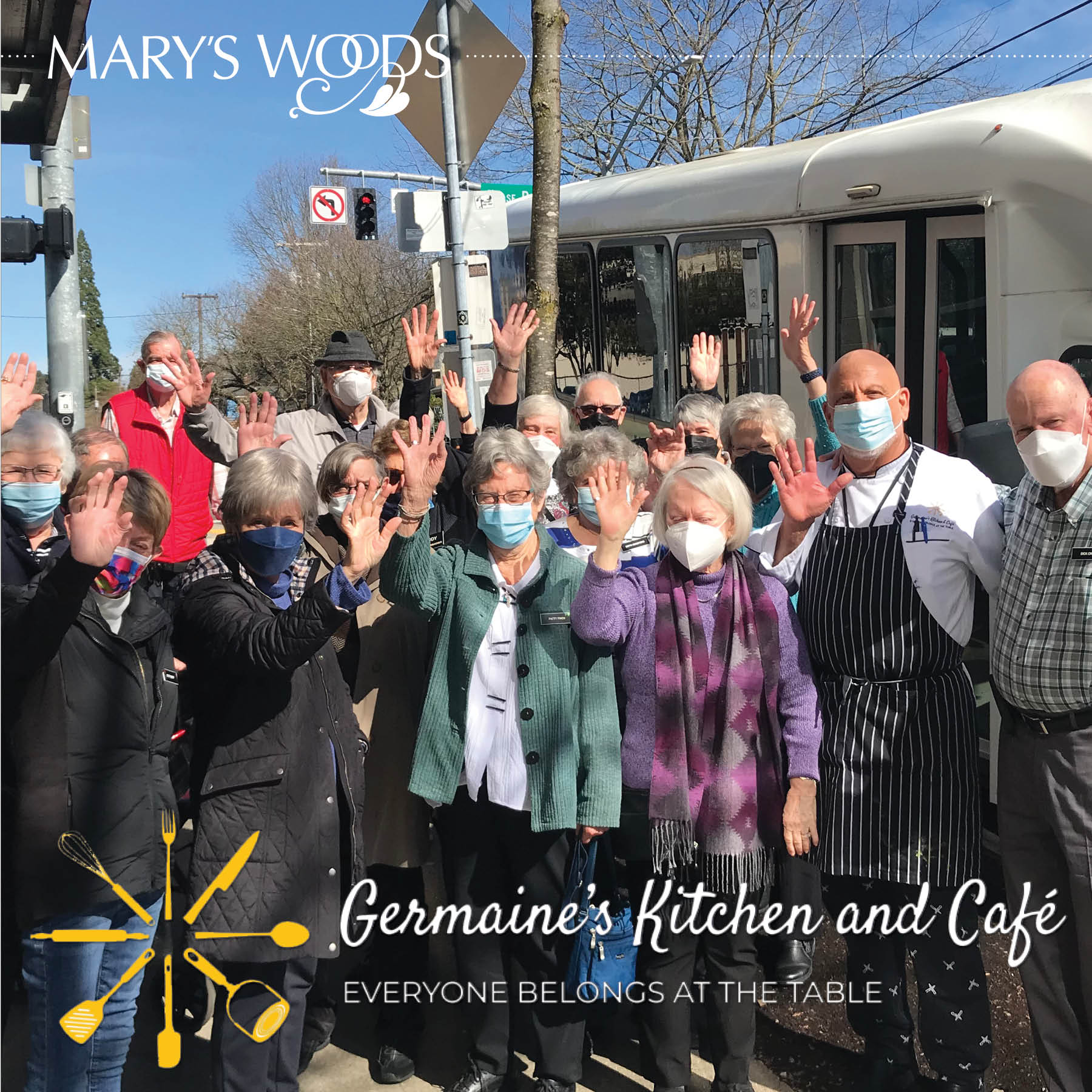 A Tasty and Touching Tour at Germaine's Kitchen and Cafe
It was lunch on a mission for a bus full of Mary's Woods residents at Germaine's Kitchen and Café earlier this month. Honored to be the first guests at this social enterprise sponsored by Catholic Charities, our Mary's Woods group enjoyed a three course meal prepared by the young people enrolled in this special culinary training program.
Germaine's Kitchen and Café prepares students with a wide range of learning styles for real-world work. A 16-week training program teaches basic culinary and other vocational skills while building students' confidence and self-worth. The curriculum is paced and individualized to accommodate the unique needs of each student.
Executive Chef and Lead Instructor Jon Wirtis gave an emotional presentation before our lunch, sharing that the young people in the program were excited yet nervous as they prepared for their very first customers.
One of the culinary students, whose responsibility included baking the delicious carrot cake, was overcome with the gratitude from our supportive and friendly group. She came from inside of the kitchen to express her thankfulness for the positivity.
"It was such a treat to be at Germaine's Kitchen. The food was delicious and to witness what the folks have accomplished was an uplifting experience. Jon Wirtis has a real ministry going there," said MW Resident Terry C.
This special tour was born out of the Mary's Woods Holidays without Hunger philanthropy event in December, when Germaine's Kitchen and Café was a featured non-profit community partner.
Click here to learn more about Germaine's Kitchen and Café.
Article by Colette Rees, VP Philanthropy & Strategic Communication