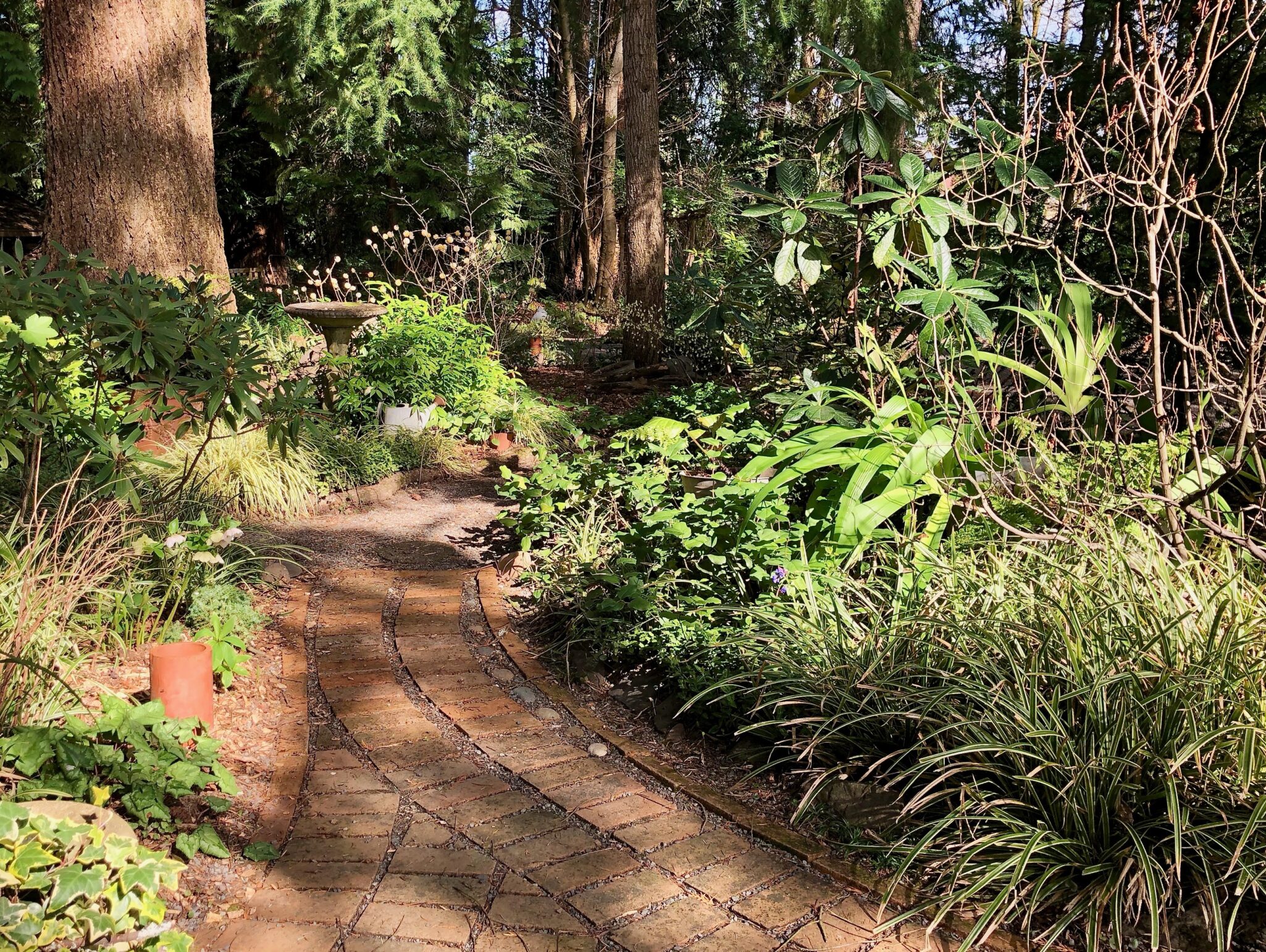 A Sister's Creation: The Lovely Heartwood Garden
One of the most unusual gardens in Oregon, Heartwood Garden, lies a few minutes walk from Holy Names Drive. Tucked away in a grove of tall firs you will find the garden just a block north of Collin and the Heritage Center.
Heartwood is the creation of Holy Names Sister Carolyn Coleman.  She said that when she started the garden, "the woods was a jungle of blackberries and ivy."  Sister Carolyn cleared out the invasive plants, then designed and built the garden.  A skimpy budget has not limited her plant selection, but the deep shade has had an impact.  "My focus has been on foliage: color, shape and texture making vignettes painted with plants."
Rhododendrons chosen for their foliage, woodland plants, folk art and found objects line the garden's winding paths. Sister Carolyn has sculpted wooden gates and fences to set off the garden and discourage the deer. Stone benches, statues, and tools sit among rhododendrons, epimidium, cyclamen and hellebore.  The result is a sheltering quality that makes Heartwood Garden a contemplative space.
The garden is open to Mary's Woods residents throughout the year.  If you go, take the entry into the Heritage Center/Visitors Parking lot, then the sidewalk to the right and down from the parking lot past a small gray cottage.  Heartwood Garden is behind the cottage.
Sponsored by the Sisters of the Holy Names and rooted in Catholic ethical values, Mary's Woods is characterized by a commitment to an environment of beauty. Learn more about our mission.