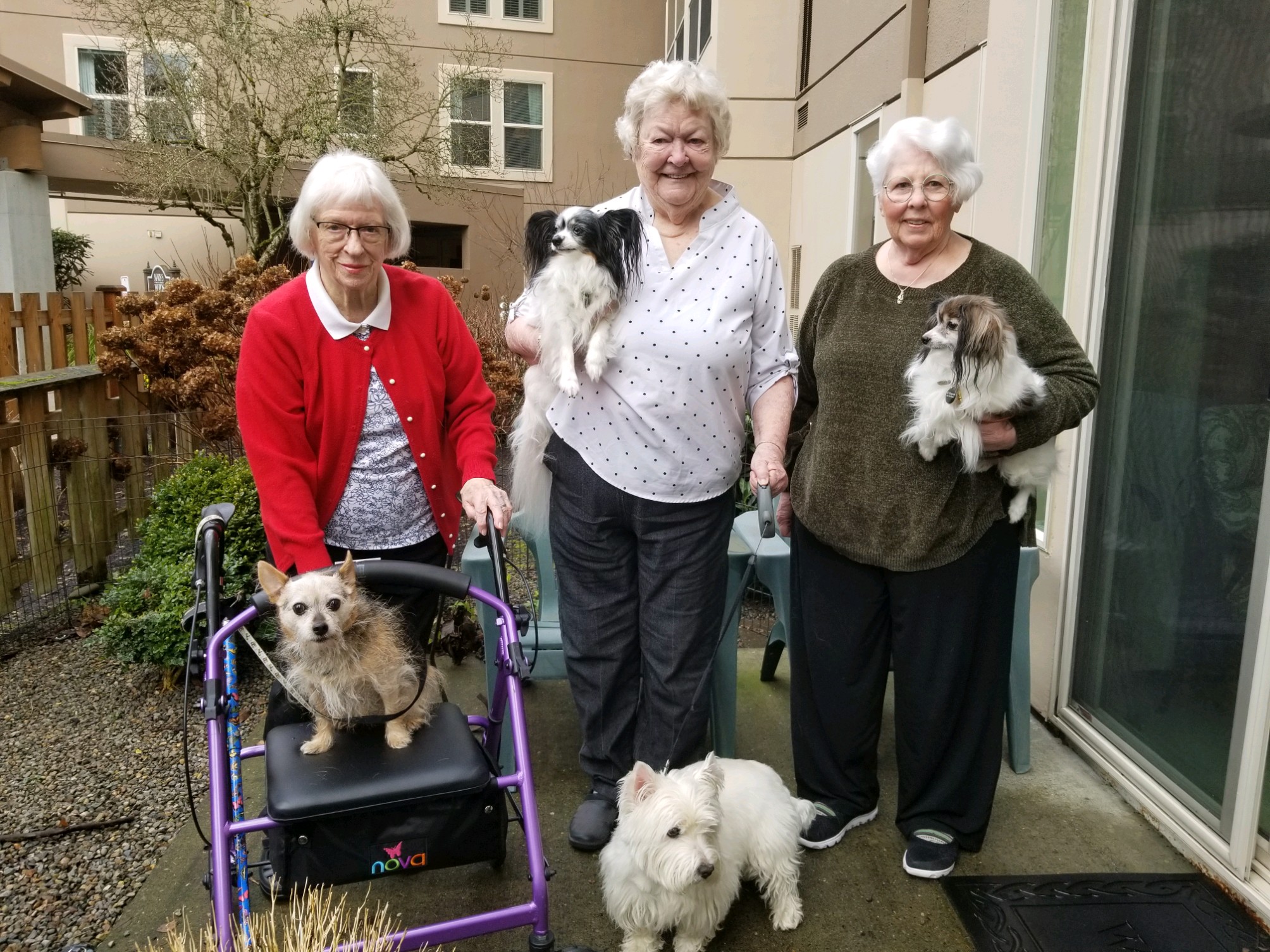 A pet-friendly environment can make all the difference
Your pets are part of your family. That means finding a home that welcomes all of you. Mary's Woods couldn't agree more, which is why we are a pet-friendly campus with several neighborhoods that allow for loving and obedient companions.
Pets are welcome in most buildings, though not in common areas like restaurants and event spaces. You'll often see residents pushing their cats in strollers and others taking their dogs for a walk along the trails that cover our landscaped grounds. As an added benefit, waste stations are conveniently located across campus.
Mary's Woods is also home to Dogs Only, a resident-led group that meets in the warmer months to create social circles around, well, you guessed it – dogs!
"Dogs bring such a joy to many people who live here," said resident Maryann Luick. "So even if they can't have a pet themselves, they can join Dogs Only to appreciate and watch the pets play."
As Nancy Koerner, Vice President of Healthcare Services, notes, for many owners, "their dog or cat gives purpose to them. It gives them something to care for." When residents with pets transition to various levels of care, including Marie Rose and Kellogg Assisted Living, she says, "they acclimate better if they can take their pets with them. Plus, it helps them to make new friends."
For animal-lovers considering a senior living community, a pet-friendly environment can make all the difference. "When I was looking for a place to retire, I had to be able to bring my dog Bella," said resident Irene Ertell. "There was no question about it. She is my family member."
If you have allergies to animals or fear them, the Mary's Woods pet policy is mindful of you and other pet-less neighbors. We are a pet-friendly community, but also respectful to others who choose to live alone.