Resident Representative
Marshall Watkins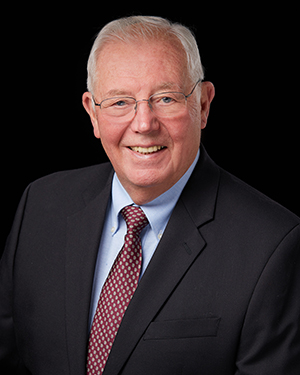 Marshall was raised in Portland, graduating from Portland State University with a Bachelor of Science in mathematics and education. He began his career as a teacher of mathematics, science, and computer programming at Lake Oswego High School.
While there, he earned a Master's degree in mathematics and education from the University of Oregon. Lake Oswego School District moved him from the classroom to the district office to assist in computerizing district operations. He then continued his career at the Clackamas County Education Service District for over 20 years, and during that time earned a Doctor of Education at the University of Colorado in Boulder. His academic focus at CU concentrated on being an educational change agent, skills he applied in leading over 20 Oregon school districts and Educational Service Districts through the legislatively required process of merger. In retirement, he served as the executive director for the Oregon School Personnel Association, leading the Oregon Educator Job Fair held annually at the Oregon Convention Center, bringing together teachers and candidates from all over the world. Marshall developed and coordinated an international conference for school district personnel staff, and began a practice in writing school district legal boundary descriptions.
He is a Paul Harris Rotary Fellow, Presbyterian Elder, has served in the US Marine Corps, was a Court Appointed Special Advocate for abused and neglected children, and has been a board member of the Holy Names Heritage Center and the March of Dimes.
When Marshall and Linda, his wife of 62 years, moved to Mary's Woods in 2017, they began a ukulele class. Beginning with six students, the group now numbers over twenty and enjoys giving performances for resident gatherings in the Provincial House Social Lounge and Marie Rose Center. Other activities for Marshall at Mary's Woods include Resident Council Past President, Welcoming Committee and a founding member of the Man Cave.
In their spare time, Marshall and Linda enjoy being with their family, all of whom live in the area, traveling, and spending time at their beach home.