President & Chief Executive Officer
Diane Hood, CPA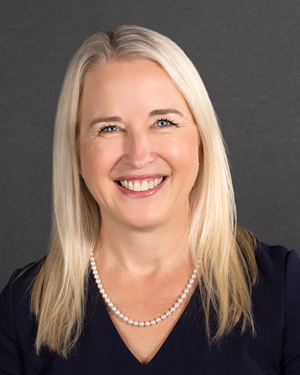 Diane has been in a key leadership position with Mary's Woods since its inception. She has played a vital role in Mary's Woods growth, first with the addition of the Villa Estates and Marie Rose Health Care expansion, and now as the point person for managing the planning process for The Village at Mary's Woods expansion on the front field of the campus.
She has served as Chief Financial Officer since the community opened in 2001 and promoted to Chief Operating Officer/Chief Financial Officer in 2011. In this role, Diane was responsible for all financial and asset management functions and managed the internal team of Mary's Woods Department Directors. Previously as Chief Financial Officer for the Sisters of the Holy Names, she was instrumental in the planning, development, financing and construction of Mary's Woods. Diane is a Certified Public Accountant and began her career at KPMG, LLP. The Board of Directors at Mary's Woods introduced Diane as the organizations new Chief Executive Officer, effective November, 2016.
Diane is a nationally recognized leader and is regularly called on to address local and national professional conferences on a variety of operations and finance topics. In addition to operations and finance expertise, she brings tremendous commitment to the mission, vision and values of Mary's Woods. She is passionate about resident service and communication, and staff development. She is also committed to social responsibility and service to the greater community. She serves on the boards of many charitable organizations and industry associations.
With high-level finance expertise, invaluable operational management experience, and strong leadership skills, Diane is ideally suited to lead Mary's Woods during the important upcoming phase of its growth and development.
A graduate of Lake Oswego High, Diane has a Bachelor of Arts degree in management from the University of Oregon and a post baccalaureate degree in accounting from Portland State University. She serves on various nonprofit boards and finance committees in the Catholic and nonprofit community– such as Leading Age Oregon.