Director of Fitness & Wellness
Corrina Stellflug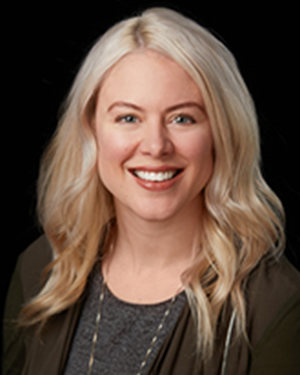 Corrina has been a part of the Mary's Woods Wellness team since 2014. Before Mary's Woods, she worked at another retirement community for 6 years as the Wellness Coordinator and learned everything about running a successful wellness program.
She graduated from Portland State University with a degree in Physical Activity and has several certifications including Certified Personal Trainer, Yoga Instructor, Aquatic Instructor and more.
Corrina has taken many leadership training programs including LeadingAge Oregon, Mary's Woods leadership program and Leadership Isn't Rocket Science.
Corrina has lived in Oregon her whole life. She grew up in McMinnville, OR, home of the Spruce Goose (largest wooden airplane built during World War II era). When she is not at Mary's Woods, she enjoys cooking, hiking, yoga, travelling and camping.
• NASM- National Academy of Sports Medicine Personal Trainer since 2009
• YogaFit 200hr certified yoga instructor since 2009
• Arthritis foundation exercise and aquatic program instructor since 2010
• Senior Fitness Association Certified Instructor since 2010
• Silver Sneakers Instructor Training 2015
• Mary's Woods Leadership Program 2015
• LeadingAge Oregon Leadership Academy graduate 2016-2017
• Leadership Isn't Rocket Science training course 2017-2018