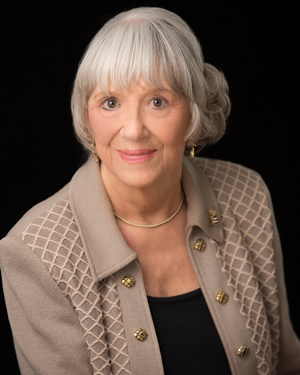 Carolyn Snow and her husband Ned have lived in the beautiful old Provincial House at Mary's Woods since 2010. They truly appreciate the warmth and support to be found throughout the community here and feel it extremely important that very special environment be maintained even as we increase our numbers substantially. Because of this she feels it is very important there be a resident voice on the Board of Directors and is delighted to be in that position.
Carolyn received her BA degree in history from Augustana College in Rock Island, Illinois, and began her teaching career in Canada where she and her family lived for eleven years. After moving to Portland in 1968, she received her MA from Portland State University, as well as certification in Secondary School Counseling and High School Administration. Although she elected to be a stay-at-home mom when her children were very young, Carolyn's professional career spanned over thirty years during which time she was a teacher, a counselor, and a junior high principal, retiring as an assistant principal at Glencoe High School in Hillsboro.
In her retirement Carolyn has been very actively involved a variety of volunteer activities. She has been a docent at the Portland Art Museum for nearly twenty years and in the past was a volunteer at Medical Teams International and also served on the Board of Trustees of the French American International School. She recently retired as secretary/treasurer of the Snow Foundation, a private non-profit family foundation she and Ned established in 1992.
At Mary's Woods Carolyn is currently the chair of the Ecumenical Worship Service Committee which has reestablished the 4 p.m. Sunday services in the Sisters' Chapel and serves as the organist twice a month. She has served on the Resident Council in the past and was a vice president both years. She is a regular participant in water aerobics, mat yoga, water volleyball and the drama group, some of the many much appreciated activities available to residents.