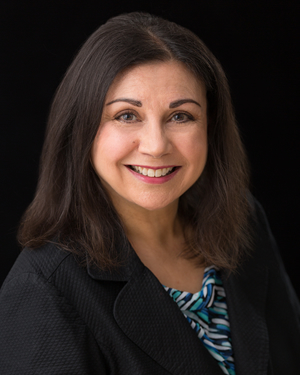 Carmen is President and CEO of ELYON International, Inc., a technology and management consulting company which provides technical and professional services to government and Fortune 500 companies. Carmen has over thirty years of experience in the field of Information Technology. She started her career path in technology while serving in the US Army. After her service in the military, she worked in numerous roles as Project Manager, Systems Analyst and Information Systems Consultant and developed extensive industry experiences in retail, telephony, school systems, higher education, health care, manufacturing, military, as well as state and county governments.
Currently Ms. Nazario is responsible for the formulation of ELYON's business strategy and for the management of the company's business activities.
Ms. Nazario, a Vietnam-era Veteran of the US Army, has a BS in Business Administration from Portland State University in Portland, Oregon and continued graduate studies in Education.
Ms. Nazario is also a graduate of:
• Dartmouth TUCK's Minority Business Executive Program (2003).
• Howard University School of Business 8(a) Academy sponsored by the SBA (2004).
• SBA's e200/Emerging Leaders executive-level training program ( 2013).
Carmen has a passion for small business, and is also is involved in many activities that deal with mentoring Women, Minority, Veterans Businesses and students.
Ms. Nazario , and her company, are the recipients of the following awards:
• SBA's Minority Business Person of the Year Award from Oregon. Portland District Small Business Administration (2009).
• Bravo Award as the business of the year from the Portland, Oregon Metropolitan Hispanic Chamber, BRAVO award, given to for her contributions to the economic and social advancement of Latinos in Oregon and SW Washington (2014).
• Supplier of Year Award, nominated by The Boeing Company and awarded by the Northwest Mountain Minority Supplier Development Council (2014).