Director of Resident Relations
Ann Adrian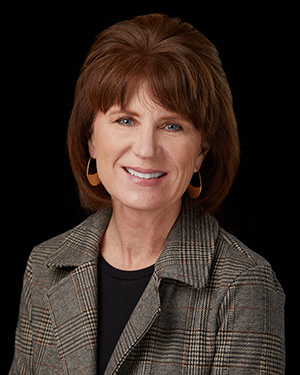 Ann is a passionate advocate for people, with a particular fondness of seniors. She loves to learn their life stories, exceed their expectations, and deliver joy. She is a creative, strategic, and visionary leader with a background in both the business and non-profit world. She began her career at Nordstrom where customer service is legendary. As a merchant and marketer, she served in numerous executive leadership roles including Buying, Store Management and Merchandise Management on both the West and East Coasts. Her entrepreneurial spirit led to the creation of her own multi-million-dollar retail business, Goodnight Room, a children's specialty concept with two locations and ancillary services.
Most recently, Ann was the Executive Director of the Vital Life Foundation, a senior healthcare nonprofit organization with a mission to help seniors live the best, rest of their lives. She was responsible for developing innovative programs, unique events, volunteer opportunities, charitable partnerships, and meaningful community engagement for senior residents and staff. She took the foundation to new heights, enhancing programs and developing many new ones. Numerous senior lives were enriched, wishes were granted, and program engagement expanded exponentially. Through the success of fundraising efforts and strengthened partnerships, $800,000 was contributed annually to charitable organizations under her leadership.
She is a native Oregonian, raised across the river from Marylhurst. She and her husband Jeff, son Henry and daughter Natalie have been neighbors of Mary's Woods for over 20 years. She has served on numerous charitable boards and is deeply committed to giving back, volunteering and nurturing future leaders. A proud Oregon State graduate and Beaver Believer. She loves the outdoors, is crazy about her family and is a major musical theater fan.