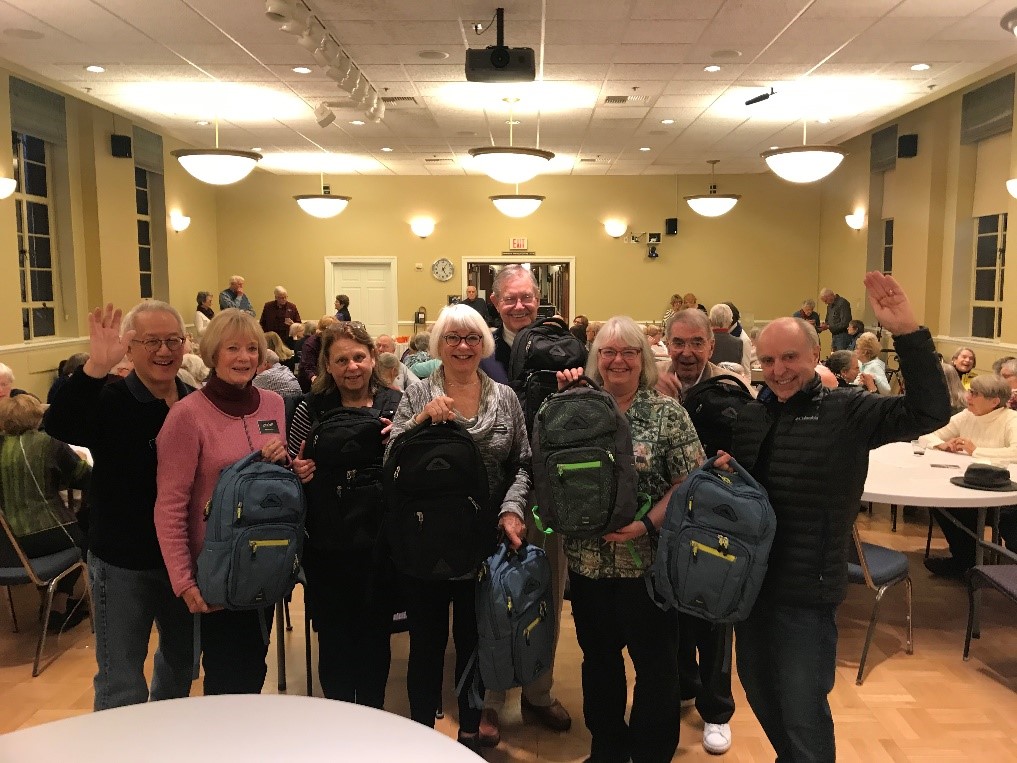 With the help of philanthropy, Mary's Woods can continue to build on our unique heritage and values as we pioneer new approaches to active aging and care giving, lifelong learning and the full development of every individual at every stage of life. Please consider supporting one or more of our fundraising priorities.
Resident Fund
I understand it's possible to outlive my finances, and I want to do my part to help
Learn More >>
Capital Improvements Fund
Mary's Woods wouldn't be the vibrant and comfortable place it is without the generous donations of private donors, community partners, residents and family members. Capital Projects/Improvements Funds augment livability, efficiency and operations so that Mary's Woods can continually adapt to the needs of the resident community. However, from time to time, additional capital improvement projects that enhance campus livability, upgrade quality of life, and bring innovation to our communal living may become evident and require additional funding that cannot be covered by service fees alone. In the beginning the initial gardens and water features, landscaping and renovation of parts of the Provincial House were built through generous donations given in support of capital projects. Most recently, the Healing Garden in the courtyard space of the Marie Rose neighborhoods. The garden redesign will significantly improve the outdoor environment for residents living in memory care neighborhoods, but also is a welcoming, engaging space for everyone on campus to enjoy, rest and connect in.
Employee Education Fund
I care about Mary's Woods employees and want to help brighten their future.
Learn More >>
Programming & Innovation Fund
Innovation and creativity are required to meet the holistic needs of an aging society that is rapidly expanding and growing. Mary's Woods is committed to a socially just society and is actively engaged in the development and launch of new programs that emphasize individual and community-wide wellness, growth and life-long learning. A subset of this fund, Intergenerational and Mary's Woods Youth Care, provides underwriting for outreach projects that support resident and youth engagement.
The Intergenerational and Mary's Woods Youth Care Fund
This fund supports intergenerational outreach projects as tangible expressions of the values of Mary's Woods. Providing clear community benefit, these project grants support our greatest asset, the residents of Mary's Woods, with an opportunity to make a direct and positive impact on the world around them.
Vision Fund
The Vision Fund at Mary's Woods is a reflection of the original vision the Holy Names Sisters had for their historic property on the Willamette River. The Vision Fund provides long-term financial security and seed money for future innovations, programming and projects that will further expand the mission of Mary's Woods. The fund is mainly supported by leasing fees from business partners at the Village Square. The Village Square is anchored by a state-of-the-art residential fitness center, and is surrounded by a coffee shop, salon, and clinic and dental services.
General Fund
Sometimes, our most pressing needs cannot be categorized and therefore are not supported by specific funding. Unrestricted giving, in support of the greatest need, allows donors to contribute in an all-purpose way, allowing Mary's Woods to use these gifts to support immediate and priority operational needs.